Did you know that learning Polish can help you order delicious food? 
Polish food (polskie jedzenie) is really diverse and tasty, so you should definitely give it a try next time you're in Poland. If a trip to this beautiful country isn't an option right now, you can also visit a Polish restaurant in your area or try out the simple recipes we've included at the end of this article. 

Discovering the tastiest Polish dishes (polskie potrawy) and experiencing them for yourself will take your language learning to a whole new level!
Table of Contents
1. Must-Try Dishes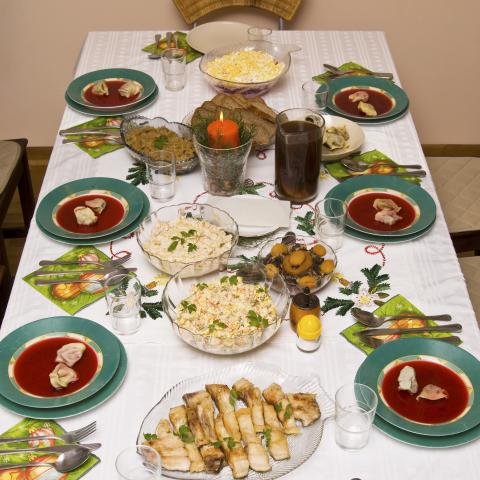 There are many different Polish dishes, and this doesn't always make your choice at a Polish restaurant easy. To make your life a bit easier, we've prepared a list of must-try traditional Polish foods. 
A- Have You Tried Pierogi?
Pierogi are among the most popular Polish dishes. Put simply, they're Polish dumplings with fillings. They take quite a bit of time and effort to prepare, which is why it's easiest to just order them in a restaurant. 
Pierogi exist, sometimes under different names, in many countries of Eastern and Central Europe. In Poland, they can contain sweet or savory fillings. The most popular ones are pierogi with meat, but there's a whole range of pierogi suitable for vegetarians: 
with cabbage and mushroom (z kapustą i grzybami)
with Polish blueberries (z jagodami)
with cheese (z serem)
with cottage cheese, potato, and onion (so-called Russian pierogi, or pierogi ruskie)
Polish food is quite meaty in general, so vegan Polish food isn't easy to find. However, some places do prepare vegan versions of traditionally non-vegan meals.    
B- Bigos for Meat-Lovers
Bigos is often translated as Hunter's Stew. It's a rich Polish dish made with meats, sauerkraut, mushrooms, and fresh cabbage. Traditionally, bigos is prepared over the course of a few days with repeated refrigeration and cooking to enhance the flavor. 
C-
Polish Soups  
You can't talk about traditional Polish food without mentioning Polish soups. 
The middle meal (obiad) in Poland used to consist of two dishes: pierwsze danie and drugie danie. Soup was served first, followed by the main meal. Polish people today follow more Western eating traditions, but the traditional way of eating resulted in numerous soup recipes. 
Here are some that you should definitely try when you have a chance: 
Barszcz ("Borscht") – a beetroot soup often served with small dumplings called uszka



Zupa pomidorowa ("Tomato soup") – a soup made from tomatoes, often served with cream and rice



Zupa ogórkowa ("Cucumber soup") – considered by some to be the best Polish food, made from sour cucumbers and served with potatoes



Rosół ("Polish chicken soup") – a soup traditionally made with chicken broth and served with pasta (makaron) or small dumplings (uszka)



Żurek ("Polish barley soup") – a soup made from fermented rye, often served with egg (jajko) and kiełbasa (Polish sausage)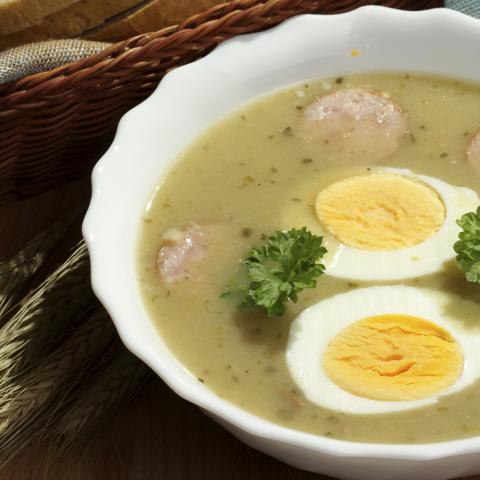 Are you keen to try any of these? You can ask around or search online for Polish cuisine restaurants in your area. If you're unable to find any, you can try similar cuisines instead. Due to similarities between certain dishes, you can still get a close approximation of Polish food by eating in Russian or Ukrainian restaurants. 
I don't have a Polish food store near me, but I still manage to find many ingredients in German shops (sauerkraut, pickled cucumbers) and many prepared dishes in Jewish shops (herring, gefilte fish, poppy seed roll). 
2. Unique Polish Food
There are certain dishes that feel uniquely Polish to a Pole, due to the traditions associated with them.

One such tradition is Fat Thursday. The last Thursday before Lent is a day when you can allow yourself to indulge in food. Many Polish people believe that eating a lot on this day will bring good luck for the whole year. The two most popular Fat Thursday delicacies are Polish donuts (pączki) and angel wings (faworki).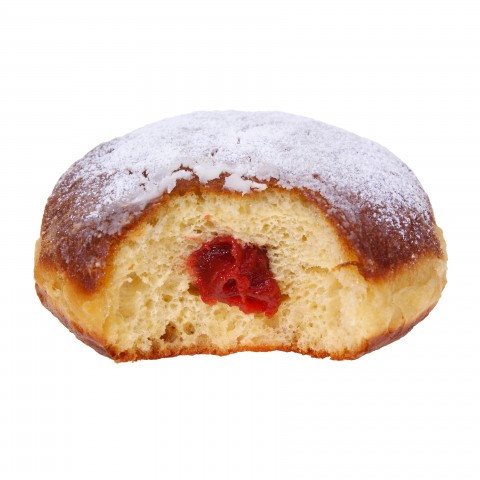 Have a sweet tooth already? Here are some Polish cakes you should try: 
Sękacz – a layered cake with icing sugar; also known as spit cake because it's made using a rotating spit
Szarlotka – a Polish apple pie, notable for its crust and cinnamon
Ciasto rabarbarowe – rhubarb cake
Another Polish dish worth mentioning is sałatka jarzynowa (vegetable salad). This is a popular Polish food for Easter or Christmas. The ingredients may vary depending on the region, but you can usually expect pickles, peas, carrots, apples, and loads of mayo in the mix.
3. Talking About Food in Polish
Our job at PolishPod101 is, first and foremost, to help you speak Polish. So now that you're good and hungry for some authentic Polish cuisine, it's time to learn some relevant Polish vocabulary. 
A- Describing Food 
Let's start with some Polish words for describing flavor.
słodki ("sweet")
gorzki ("bitter")
kwaśny ("sour")
słony ("salty")
ostry ("spicy")
You can also express your opinion about flavors by adding the word za ("too"). For example: za słodki ("too sweet").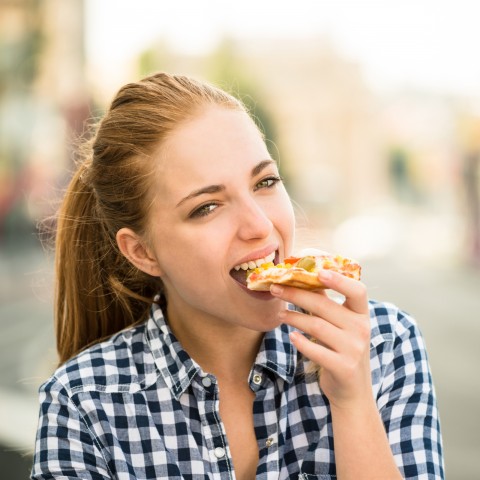 Here's some vocabulary to express what you think about your meal: 
Pycha! ("Delicious!")
Smaczne! ("Tasty!")
Niebo w gębie! ("Delicious!" but literally, "Heaven in mouth!")
niedogotowany ("undercooked")
rozgotowany ("overcooked")
niedobry ("not good")
You can learn more useful food vocabulary on our list "What's Your Favorite Polish Food?"
B- Ordering Food
Already booking a table at your nearest Polish food restaurant? Below you'll find some vocabulary to help you order food in Polish like a pro.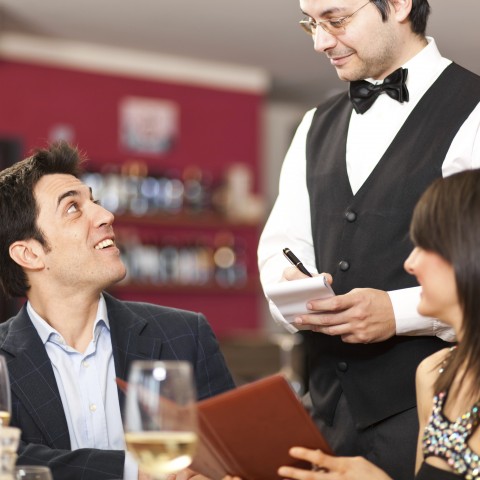 Here are some things that a waiter may say to you:
Co [mogę] podać? ("What would you like to order?")
Co do picia? ("What would you like to drink?")
A na deser? ("And for dessert?")
Płatność [będzie] kartą, czy gotówką? ("Cash or card?")
Płacicie państwo razem czy osobno? ("Are you paying separately or together?")
Here are some words and expressions you can use for choosing your meal at a Polish restaurant:
Poproszę kotlet schabowy? ("Can I have a pork cutlet, please?")
Poproszę is always followed by the accusative case, biernik. 
Czy macie Państwo piwo z nalewaka? ("Do you have draft beer?")
Czy mogę zamówić to danie, ale bez cebuli? ("Can I order this dish but with no onion?")
Co Pan/Pani poleca? ("What do you recommend, Sir/Ma'am?")
Nie, dziękuję. ("No, thank you.")
Tak, poproszę. ("Yes, thank you.")
Visit our vocabulary list of Useful Phrases for Ordering Food to learn even more. 
C- Cooking Vocabulary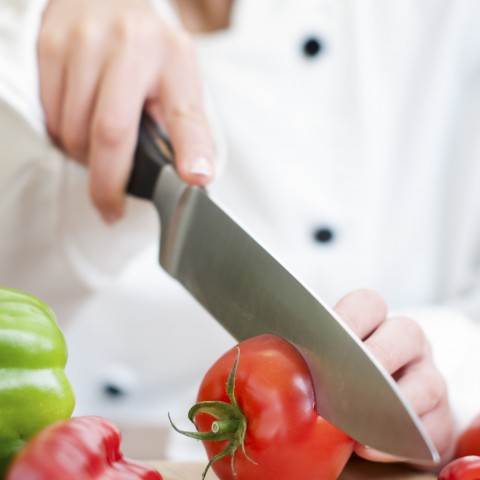 Do you want to try all of the Polish food favorites we mentioned but are low on options? Don't despair! Brush up on your Polish cooking vocabulary and find some easy Polish recipes online to recreate the experience yourself. Here's a handful of expressions you'll need: 
gotować ("to cook")
piec ("to bake")
smażyć ("to fry")
mieszać ("to mix")
kroić ("to cut")
przyprawiać ("to spice")
solić ("to salt")
przypalić ("to burn")
nalać ("to pour")
probować ("to taste")
Learn more vocabulary related to cooking with these lessons:
4. Easy Polish Food Recipes
We've prepared a few easy Polish food recipes for you to enjoy at home as soon as you finish reading this article.
A- Mizeria (Cucumber Salad)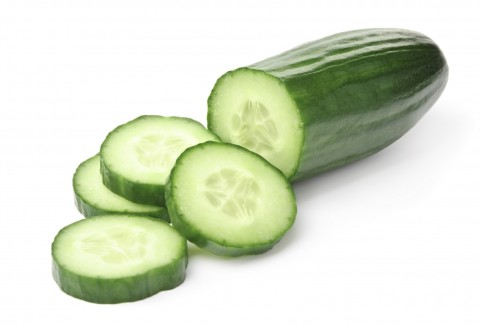 This Polish dish is super-easy to make. It's often served in Polish households as a side dish.
You'll need:
2 long cucumbers (ogórki)
Pinch of salt (sól)
Pinch of sugar (cukier)
Lemon juice (sok z cytryny)
3 tablespoons sour cream (śmietana)
1. Slice cucumbers thinly. Put them in a bowl and sprinkle with salt. Leave for 5-10 minutes. Get rid of excess liquid. 
2. Mix salt and sugar with a splash of lemon juice and the sour cream in a different bowl. Pour it over the cucumbers. Chill before serving.

Note: Some people add dill and/or pepper to mizeria. You may want to experiment to find what works best for you. 
B- Zapiekanka (Polish Pizza Bread)
The Polish street food zapiekanki is probably the most popular. They're cheap and delicious, and most importantly, you can make them at home.

You'll need:
1 baguette (bagietka) or different long white bread
300g of cheese (ser), like cheddar or gouda 
Ketchup
Optional: mushrooms (grzyby) 
1. Preheat the oven to 180 degrees. Slice the baguette open. Depending on the length, you may want to divide the long pieces in two. 
2. Grate the cheese. Place the cheese on the bread. 
3. Place in the oven. Wait until the cheese melts and the bread gets crusty (approx. 5-10 minutes). 
4. Apply ketchup generously. You can also add fried mushrooms to cover the cheese before adding ketchup. 
C- Śledzik (Polish Herring)
This is the simplest recipe of the three. Look for roll-mops (or pickled herring in cream) in a store. Serve on a plate with pickled cucumbers as an appetizer.

Don't forget to check out our video lesson Polish Recipes for Fluency!
5. Final Thoughts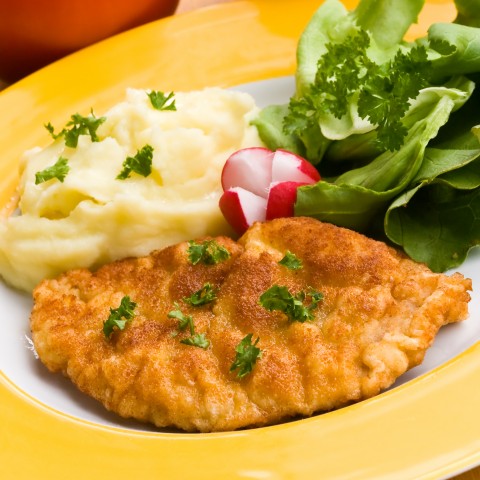 I hope that you've enjoyed our article about traditional Polish food. We've not only introduced you to the best Polish cuisine items, but we've also shown you that you can prepare authentic Polish food in your own home using easily available ingredients—even if there are no Polish stores or restaurants nearby. 
Have you ever tried Polish cuisine? Which Polish dishes have you tried already? Let us know in the comments!

Polish food can be an amazing incentive to learn the Polish language. Here's a fun idea: You can give yourself a pączek (Polish donut) every week that you study Polish every day! 
Nevertheless, no matter how many Polish dishes you try, they won't teach you the language. Fortunately, PolishPod101 is here to help you. Start your free trial today and get access to countless resources such as audio and video lessons featuring native speakers, themed vocabulary lists, and a word bank. 

Don't drag your heels—join us today!