A couple of years ago, we wrote about the famous Fat Thursday in Poland. But really, Fat Thursday only makes up a fraction of a larger holiday season: Ostatki. In this article, we'll give you a more detailed look at the end-of-Carnival festivities in Poland, from Fat Thursday to the following Fat Tuesday.
And yes, there are even more donuts involved. 😉
1. What is Ostatki?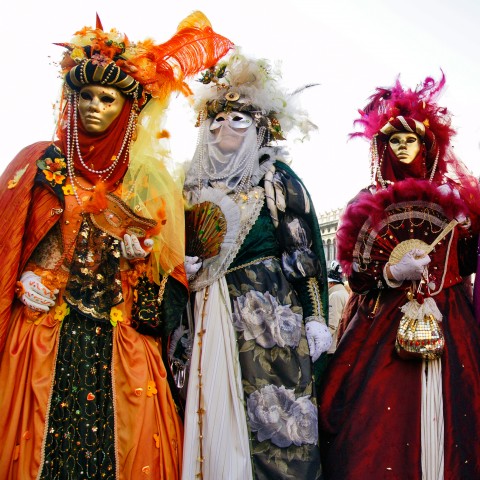 The Polish celebration of Ostatki takes place during the final few days leading up to Środa Popielcowa (Ash Wednesday), which is the beginning of Lent. Because Lent is a forty-day post (fast) for practicing Catholics, the days of Ostatki are taken advantage of as a time to overeat, indulge, and just bawić się (have fun). That said, there is no official religion in Poland and the country is known for its secularism, despite having a large Catholic population. Even those not affiliated with the religion can—and do—participate whole-heartedly.
Let's clear the air on a topic of some confusion before diving in…
Fat Thursday vs. Fat Tuesday
Because these two holidays have such similar names, many people who are unfamiliar with the celebrations get the two confused. Both days are a part of Ostatki, and the traditions associated with them are very similar.
Fat Thursday (often called Donut Day) marks the first day of Ostatki. The following week, Fat Tuesday (also called Shrove Tuesday or Śledzik) marks its final day. As you might imagine, these are the two most widely celebrated days of the Ostatki season.
2. When is Ostatki This Year?
The dates of Ostatki change each year according to the dates of Lent and Easter. Here's an overview of its start and end dates for the next ten years.
2021: February 11 – February 16
2022: February 24 – March 1
2023: February 16 – February 21
2024: February 8 – February 13
2025: February 27 – March 4
2026: February 12 – February 17
2027: February 4 – February 9
2028: February 24 – February 29
2029: February 8 – February 13
2030: February 28 – March 5
3. Ostatki: A Food-Lover's Paradise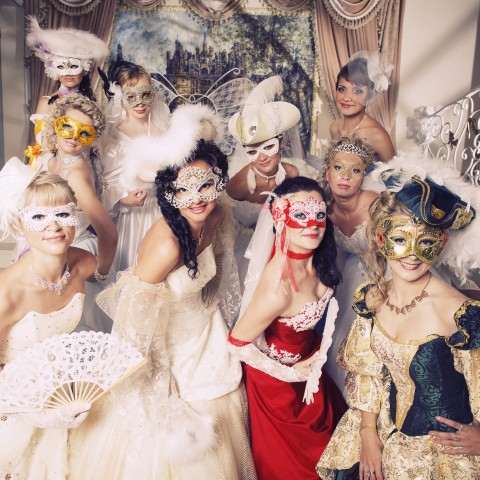 As mentioned, Ostatki begins on Fat Thursday and ends a few days later on Fat Tuesday. These two days have the most festive celebrations, though there are plenty of activities and much fun to be had in-between as well!
Fat Thursday in Poland means one thing: donuts, and plenty of them! This is the first day of indulgence before the long period of Lenten wstrzemięźliwość (abstinence), so Poles make a point of enjoying their delightful pączki donuts while they still can. According to tradition, the donuts are not only a decadent treat to be savored, but also a way of warding off bad luck or ill fortune in the coming year.
Starting from Fat Thursday, people all over Poland take advantage of the several days before Lent to really enjoy themselves. While most Poles still need to work or go to school on these days, it's not uncommon for bosses, colleagues, teachers, or fellow students to bring pączki with them for others to enjoy. In addition to donuts, people tend to indulge in other fatty or sugary foods as well as alcohol. Another popular sweet on this day is angel wings.
On Fat Tuesday, the celebrations reach their climax as this is the final day before Lent begins. Polish Shrove Tuesday traditions are similar to those of Fat Thursday, but in addition to gorging on donuts, many families enjoy a nice dinner together and celebrations outside the home are more lively.
Throughout Ostatki, many Poles enjoy events such as maskarady (masquerades) and may even attend a bal (ball). Events like these are popular even outside of Poland, in regions that have large Polish communities. Those attending will be dressed up in costumes, usually masquerade-style, and will have the opportunity to eat lots of good traditional foods and alcoholic beverages.
4. A Brief Pączki History
Unsurprisingly, one of the most iconic Polish foods is also one that's been around for quite a while. The Polish began making and consuming pączki in the Middle Ages as a way of using up any remaining perishables (such as butter and eggs) before the Lent fast. In fact, Ostatki translates to "leftovers," referring to the use of leftover food items.
Do you know the origin of your favorite sweet treat?
5. Vocabulary You Should Know for Ostatki in Poland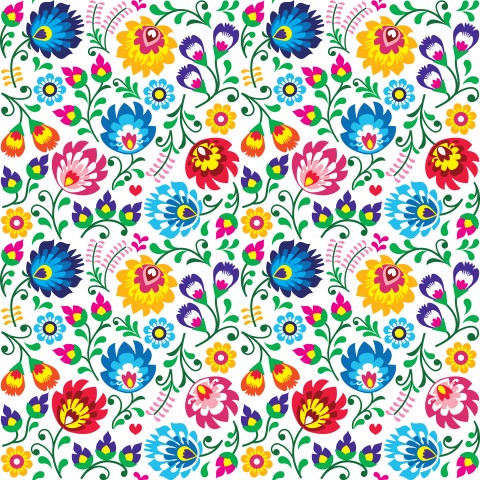 Here are a few words and phrases you should know before your first Ostatki celebration!
Karnawał (Carnival) – noun, masculine
Środa Popielcowa (Ash Wednesday) – proper noun, feminine
Wstrzemięźliwość (Abstinence) – noun, feminine
Bawić się (Have fun) – verb
Śledzik (Shrove Tuesday) – proper noun, masculine
Huczny (Rollicking) – adjective
Radość (Joy) – noun, feminine
Post (Fast) – noun, maculine
Maskarada (Masquerade) – noun, feminine
Kultura ludowa (Folk culture) – proper noun, feminine
Bal (Ball) – noun, masculine
If you want to practice your pronunciation, you can also visit our Ostatki vocabulary list which has audio recordings of each word's pronunciation for you to practice along with.
Final Thoughts
Whether you have a wicked sweet tooth, a penchant for alcohol consumption, or are simply enthralled with Polish culture, Ostatki is a can't-miss event. We hope you enjoyed this article and learned something new to motivate your further studies!
If you would like to visit Poland in the near future or dive deeper into the culture for the sake of your language studies, you can visit the following pages on PolishPod101.com:
If you're serious about your Polish studies and would like a fun yet effective approach to maximize your efforts, create your free lifetime account on PolishPod101.com today. We provide numerous audio and video lessons on a range of topics for learners at every level, in addition to free vocabulary lists, a Polish-English dictionary, and spaced repetition flashcards. Better still, you'll always have the support of our native Polish-speaking teachers and your fellow students.
Happy learning from the PolishPod101 team! Enjoy a donut for us. 😉