What time is it in Poland right now? Depending on your time zone, you may have to add or subtract hours to find this out, because this Eastern European country is in the GMT+2 time zone. 

Knowing the time in Poland allows you to be punctual for meetings and events, but to communicate effectively, you also need to know how to tell the time in Polish. Fortunately for you, we've prepared this resource to help you learn everything you need to know about it.
Table of Contents
1. Asking for the Time in Polish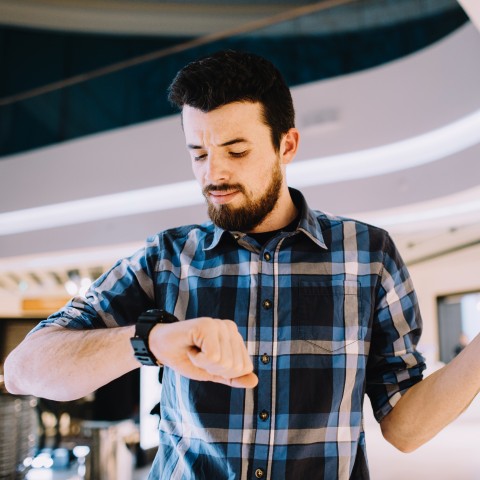 When you live in Poland or visit the country for a holiday or vacation, you may be approached by a stranger asking you for the time. You don't want to be caught off-guard in this situation. Here's some indispensable vocabulary to help you know when someone is asking you for the time—or when you want to know the current time in Polish yourself! 
While this is the most common expression to ask about the time, godzina actually means "hour." The word for "time" in Polish is czas. 
Przepraszam, czy wiesz która jest godzina? 
"Excuse me, do you know what time it is?" [Informal]
In the informal context, we use the second person singular of the verb wiedzieć ("to know"), which is wiesz ("you know").
Przepraszam Panią, czy wie Pani, która jest godzina? 
"Excuse me, do you know what time it is?" [Formal, to a woman]
In the formal context, we use the third person singular of the same verb (wie – "he/she/it knows") with the right form of the noun Pani ("Ma'am") when dealing with a woman or Pan ("Sir") when dealing with a man: 
Przepraszam Pana, czy wie Pan, która jest godzina? 
"Excuse me, do you know what time it is?"
There's also another Polish expression used to ask about time: Czy masz zegarek? It translates literally as "Do you have a watch?" Remember that there's a difference between the word "watch" (zegarek) and "clock" in Polish (zegar). 
Sometimes you have to ask about the time in a specific context, such as when you want to know what time an event or a meeting will take place. It's important to be on time in Poland, and especially important not to be late for work as Polish people are pretty strict about it.
"What time is…?"
…spotkanie? 
"…the meeting?"
…Twoja randka? 
"…your date?"
…impreza? 
"…the party?"
How do you tell someone the current time or the time of an event that's yet to come? You'll find out in the next section. If you'd like to know survival phrases related to time, such as "What time does the museum open?", spend some time exploring PolishPod101. 
2. Hours in Polish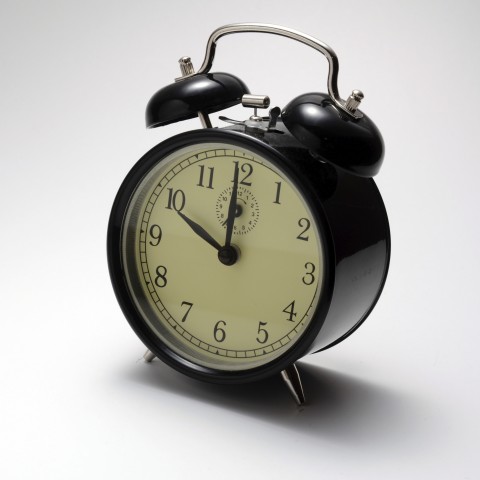 Although in Polish, both the twelve-hour clock and the twenty-four-hour clock are used, the twenty-four-hour clock is preferred in formal communication. Let's first focus on the twelve-hour clock, which is used in many English-speaking countries. 
Does six o'clock mean six o'clock in the morning in Polish, or in the evening? As you can see, using the twelve-hour clock may cause confusion. This is why, when the context isn't clear, you should clarify what time of day you mean by adding certain expressions, similar to A.M. and P.M. in English: 
"12 o'clock"
"Twelve at night" / "Midnight"
Dwunasta w południe / Południe 
"12 P.M." / "Midday" / "Noon"

Both "midnight" and "midday" are an exception to the rule, but otherwise, the way to say A.M. and P.M. in Polish is predictable. 
"1 o'clock"
"1 A.M."
"1 P.M."
The next hours follow the same pattern as "1 o'clock." So to express "A.M.," we add rano after the name of the hour; to express "P.M.," we add po południu.

"2 o'clock"
"3 o'clock"
"4 o'clock"
"5 o'clock"
From six P.M. onwards, you don't say szósta po południu, but szósta wieczorem meaning "6 in the evening": 
"6 o'clock"
"6 P.M."
The pattern of saying "in the evening" in Polish continues for the remaining hours:
"7 o'clock"
"8 o'clock"
"9 o'clock"
"10 o'clock"
"11 o'clock"
How do you use them in a sentence? It's very simple. Have a look: 
Która jest godzina w Polsce? 
"What is the time in Poland?"
"It's 11 A.M."
"It's 8 P.M."
In other words, we simply use the conjugated verb jest and add the hour with or without the indicator for A.M./P.M. Just like in English, in Polish, people often use numbers instead of full written words (e.g. for "7 A.M." they'd write 7 rano instead of siódma rano).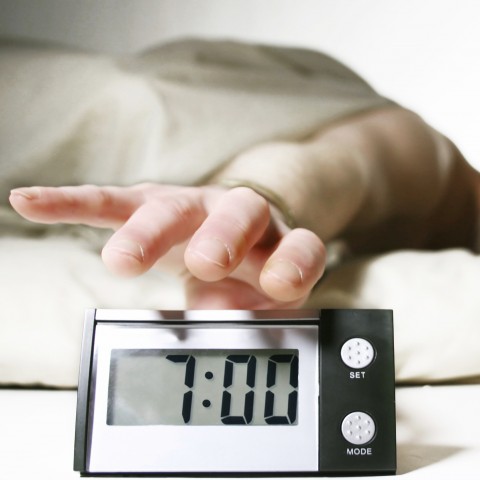 Talking about the time using the twenty-four-hour clock is much simpler. It's also less confusing as there are twenty-four hours in a day. When you name one of these hours, there's no doubt what you mean:
"What time is it?"
"It's…"
…północ – 00:00 – "midnight"
…pierwsza – 01:00 – "…1 A.M."
…druga – 02:00 – "…2 A.M."
…trzecia – 03:00 – "…3 A.M."
…czwarta – 04:00 – "…4 A.M."
…piąta – 05:00 – "…5 A.M."
…szósta – 06:00 – "…6 A.M."
…siódma – 07:00 – "…7 A.M."
…ósma – 08:00 – "8 A.M."
…dziewiąta – 09:00 – "9 A.M."
…dziesiąta – 10:00 – "10 A.M."
…jedenasta – 11:00 – "11 A.M."
…dwunasta – 12:00 – "12 P.M."
…trzynasta – 13:00 – "1 P.M."
…czternasta – 14:00 – "2 P.M."
…piętnasta – 15:00 – "3 P.M."
…szesnasta – 16:00 – "4 P.M."
…siedemnasta – 17:00 – "5 P.M."
…osiemnasta – 18:00 – "6 P.M."
…dziewiętnasta – 19:00 – "7 P.M."
…dwudziesta – 20:00 – "8 P.M."
…dwudziesta pierwsza – 21:00 – "9 P.M."
…dwudziesta druga – 22:00 – "10 P.M."
…dwudziesta trzecia – 23:00 – "11 P.M."
…dwudziesta czwarta – 24:00 – "12 A.M." 
The last expression is only acceptable in speech. In writing, you'd use the word at the beginning of the list: północ for "midnight." 
3- Useful Expressions
Here's a handful of useful expressions and examples of how to use them, so that you can do a bit more than just saying the time in Polish.
Jest już piąta po południu.
"It's already 5 o'clock!"
"It's not 4 o'clock (yet)." 
Już prawie dwudziesta pierwsza. 
"It's almost 9 P.M." 
3. Minutes in Polish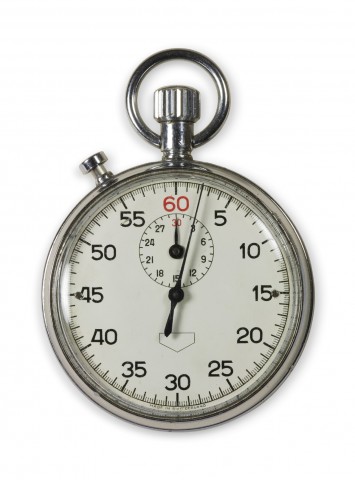 "A minute" in Polish is minuta. Using the hours and minutes together will allow you to give someone the exact time in Polish.
Let's look at how to write time in Polish a few different ways:

"It's…"
…11.38
…11:38
…1138 
…1138
If you don't know the numbers in Polish well yet, study the numbers from 1-10 and 11-10:
Jest jedenasta trzydzieści osiem. 
"It's eleven thirty-eight."  
That reminds me of one special way of telling time in Poland. Since 1936, a "speaking clock" (zegarynka) has been telling time in Polish to everyone who calls a special number (19226).  
1- Using "Past" and "To" with Minutes
It's useful to know how to use "past" (po) and "to" (za) when telling the time in Polish. The following examples show you how to use these words while answering the question: "What's the current time in Poland?":
Jest dwanaście po trzeciej.
"It's 12 past 3."
Jest dwadzieścia dwie po drugiej.
"It's 22 past 2."
Are you wondering why you see the word trzeciej instead of trzecia, and drugiej instead of druga? This is because nouns in Polish have cases. You can find out more about them by visiting the lesson Painless Polish Grammar.

After "half past," we start to use "to" (za): 
Jest za dwadzieścia dwunasta. 
"It's 20 to 12." 
If we were to translate it literally, it'd be "It's in 20 (minutes) 12." It makes no sense in English, but shows you that the structure of how to say time in Polish with za and minutes is:

Za ("to") + number of minutes "missing" + the upcoming hour 
Here's another example: 
"It's 5 to 8." (Or in literal translation "It's in 5 [minutes] 8.")
Did you notice that there's no need to say what time of day it is? It's because with conversations about the exact time, the context is almost certainly understandable for both speakers. 
2- Useful Expressions with "Minute"
"A minute" in Polish, just like in English, is used in a number of idiomatic expressions. You'll find them below:
Potrzebna mi jeszcze minutka. 
"I need one more minute."  
"Do you have a minute?"
Another way of saying the same thing is Czy masz chwilę? ("Do you have a spare moment?")  
Zabierze Ci to dwie minuty. 
"It'll take you two minutes."
4. Polish Clock Time: "Half" and "Quarter"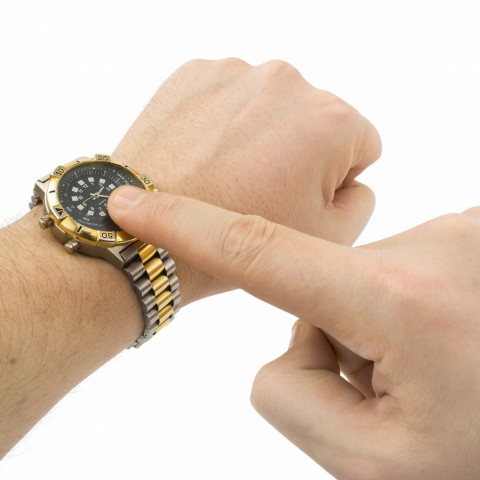 To become a pro in telling time in Polish, you need to acquire skills to talk about "halves" and "quarters." 
1- Quarter Past and To
The good news is that you already know how to say: 
Jest dziewiąta piętnaście.
"It's 9:15."
Jest piętnaście po trzeciej.
"It's 15 past 3."
Jest za piętnaście czwarta.
"It's 15 to 4."
You can express the same idea by mentioning a "quarter" (kwadrans):
Jest kwadrans po drugiej. 
"It's a quarter past two." 
Jest za kwadrans dwunasta. 
"It's a quarter to 12." 
That wasn't too difficult, was it? I have no idea why the BBC in the article 10 Facts about the Polish Language claims it's one of the most difficult languages in the world to learn… 
2- Half Past and To
You also already know how to say "half past." We covered this topic earlier on, but here's a reminder on how to answer the question "What is the time in Poland?": 
Jest trzynasta trzydzieści. 
"It's 13:30."
It's also possible to say that thirty minutes are "missing" before a certain hour. In English there's no such thing, but try to think about it as "half to." To say "It's 13:30" in this manner, you'd say: 
Literally: "It's half to two."
After jest, you need to add w pół do ("half to") and the hour that's about to come. Have a look at another example:
"It's half past three." (Literally: "It's half to four.")
I know it's a new idea, but with some practice you'll get the hang of it!
5. General Time References
You already know that to say A.M. in Polish, we add rano to the hour. You also know that to say P.M. in Polish, we use po południu until five o'clock, and wieczorem from six o'clock onwards. There are also other time references that are useful when you're trying to learn time in Polish:
| | |
| --- | --- |
| wcześnie rano | "early in the morning" |
| wschód Słońca | "sunrise" |
| wczesne popołudnie | "early in the afternoon" |
| zachód Słońca | "sunset" |
Here you can see the above-mentioned expressions used in sentences:
"I wake up early in the morning."
"I watch the sunrise." Noqw  Poland. For instance, in the morning, you should greet people by saying Dzień Dobry ("Good morning") and in the evening you say Dobry wieczór ("Good evening").

Would you like to learn more about this topic? Check out the lessons Saying Hello No Matter the Time of Day in Polish and Polish Farewells on PolishPod101. 
1- Weeks, Months, and Years
You know how to talk about specific parts of the day and how to answer the question "What time is it in Poland?", but you should also learn other expressions referring to longer periods of time: 
tydzień — "week"
"A week is 7 days."
miesiąc — "month"  
Miesiąc to 30 lub 31 dni.
"A month is 30 or 31 days."
rok — "year"
"A year is 12 months."
Knowing how to tell time in Polish and how to ask for it are important skills, but it's equally important for you to be able to talk about dates. If you don't know how to do it yet, read our article about reading dates in Polish.
6. Adverbs of Time
Adverbs of time are used to indicate when something happened or how long it lasted. They include the following: 
"I have time now."
Obecnie jestem w Warszawie.
"Currently I'm in Warsaw."
Urodzili się w tym samym czasie.
"They were born at the same time."
"I drink coffee after breakfast."
Jem śniadanie przed pracą.
"I eat breakfast before work."
"I'll finish soon."
"I'm going away for a long time."
Zrób to tak szybko jak to możliwe.
"Do it as soon as possible."
7. Idiomatic Expressions, Proverbs, and Sayings
You've mastered the skills you need to chat about the Polish clock time. Well done! Now, it's time to learn a number of idiomatic expressions, proverbs, and sayings to enrich your Polish vocabulary.  
1- Idiomatic Expressions Related to Time
"You're wasting your time."
"It's a waste of time."
Nie ma czasu do stracenia.
"There's no time to waste."
There are also two Polish equivalents for "It's high time…" (Najwyższy czas… and Najwyższa pora…):
Najwyższy czas/Najwyższa pora na naukę polskich przysłów.
"It's high time to learn Polish proverbs."
2- Proverbs and Sayings Related to Time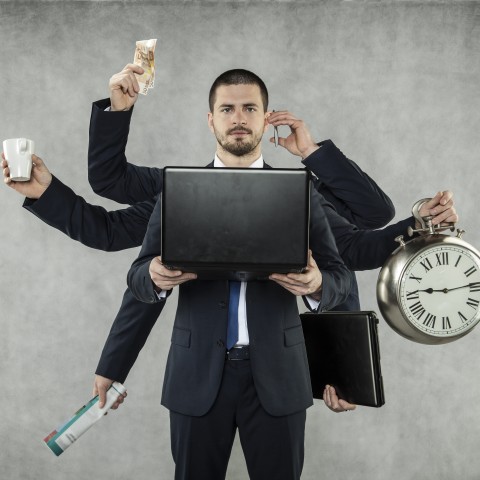 What English proverbs and sayings related to time are also used in Polish? Let's have a look:
"Time is money."
Jak ten czas leci! / Ale ten czas leci! 
"Time flies."
Czas leczy wszystkie rany. 
"Time heals all wounds."
Roughly translated as "It's time to go." 
This proverb means that the faster you start doing something, the faster you'll finish. 
Nie czas żałować róż, gdy płoną lasy. 
This proverb translates as "Don't cry over roses, when the forest is on fire." 
This is a reminder of priorities and the need to focus on the biggest problem first. 
8. Final Thoughts
We hope that you've enjoyed learning about telling the time in Polish. You'll have no problems answering the question "What is the time in Poland?", giving people the exact time in Polish, or asking them about the time if you forget your watch. You've also memorized a number of useful expressions related to time. 
If you want to become more confident in your Polish skills, get a free account with PolishPod101. It's an amazing opportunity to practice the language by listening to real life dialogue with native speakers on a platform available 24/7.  
Don't forget to let us know what time it is where you are right now, in Polish. In case you have any questions, don't be shy. We're here for you!
July 17, 2020
Do you know your left from your right in Polish? Asking for directions can mean the difference between a heavenly day on the beach and a horrible day on your feet, hot and bothered and wondering how to even get back to the hotel. Believe me – I know! On my earlier travels, I didn't even know simple terms like 'go straight ahead' or 'go west,' and I was always too shy to ask locals for directions. It wasn't my ego, but rather the language barrier that held me back. I've ended up in some pretty dodgy situations for my lack of directional word skills.
This never needs to happen! When traveling in Poland, you should step out in confidence, ready to work your Polish magic and have a full day of exploring. It's about knowing a few basic phrases and then tailoring them with the right directional words for each situation. Do you need to be pointed south in Polish? Just ask! Believe me, people are more willing to help than you might think. It's when you ask in English that locals might feel too uncertain to answer you. After all, they don't want to get you lost. For this reason, it also makes sense that you learn how to understand people's responses. 
Asking directions in Poland is inevitable. So, learn to love it! Our job here at PolishPod101 is to give you the confidence you need to fully immerse and be the intrepid adventurer you are.
Table of Contents
1. Talking about position and direction in Polish
Have you ever tried saying the compass directions of north, south, east and west in Polish? These words are good to know, being the most natural and ancient method of finding direction. In the days before GPS – before the invention of the compass, even – knowing the cardinal directions was critical to finding the way. Certainly, if you were lost somewhere in the mountain regions now and using a map to navigate, you'd find them useful. Even more so if you and a Polish friend were adrift at sea, following the stars!
In most situations, though, we rely on body relative directions – your basic up, down, left and right, forward and backwards. Most cultures use relative directions for reference and Polish is no exception. Interestingly, in a few old languages there are no words for left and right and people still rely on cardinal directions every day. Can you imagine having such a compass brain?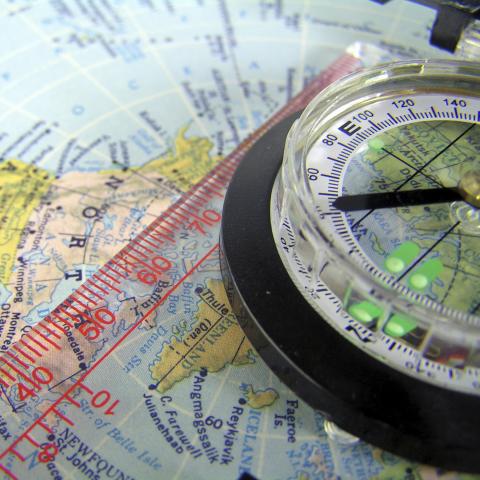 Well, scientists say that all mammals have an innate sense of direction, so getting good at finding your way is just a matter of practice. It's pretty cool to think that we were born already pre-wired to grasp directions; the descriptive words we invented are mere labels to communicate these directions to others! Thus, the need to learn some Polish positional vocabulary. So, without further ado… let's dive in.
1- Top – szczyt
If planting a flag at the top of the highest mountain in Poland is a goal you'd rather leave for  adrenaline junkies, how about making it to the top of the highest building? Your view of the city will be one you'll never forget, and you can take a selfie  for Twitter with your head in the clouds.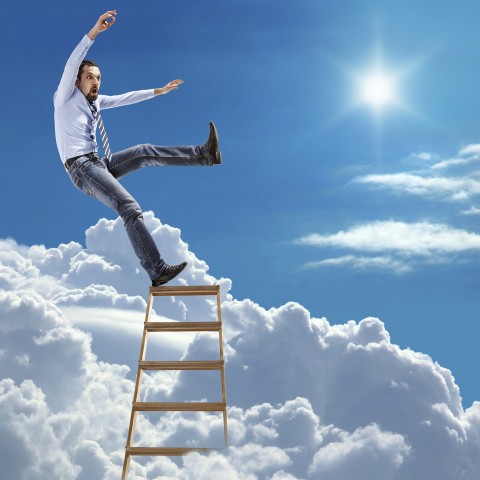 2- Bottom – dno
The 'bottom' can refer to the lower end of a road, the foot of a mountain, or the ground floor of a building. It's the place you head for after you've been to the top!
What are your favorite 'bottoms'? I love the first rung of a ladder, the base of a huge tree or the bottom of a jungle-covered hill. What can I say? I'm a climber. Divers like the bottom of the ocean and foxes like the bottom of a hole. Since you're learning Polish, hopefully you'll travel from the top to the bottom of Poland.
3- Up – góra
This is a very common and useful word to know when seeking directions. You can go up the street, up an elevator, up a cableway, up a mountain… even up into the sky in a hot air balloon. It all depends on how far up you like to be!
4- Down – dół
What goes up, must surely come down. This is true of airplanes, flaming arrows and grasshoppers – either aeronautics or gravity will take care of that. In the case of traveling humans who don't wish to go down at terminal velocity, it's useful to know phrases such as, "Excuse me, where is the path leading back down this mountain?"
5- Middle – środek
In Lord of the Rings, Tolkien's characters live in Middle-earth, which is just an ancient word for the inhabited world of men; it referred to the physical world, as opposed to the unseen worlds above and below it. The ancients also thought of the human world as vaguely in the middle of the encircling seas.
When we talk about the 'middle', we're referring to a point that's roughly between two horizontal lines – like the middle of the road or the middle of a river. While you're unlikely to ask for directions to the 'middle' of anything, you might hear it as a response. For example, "You're looking for the castle ruins? But they're in the middle of the forest!"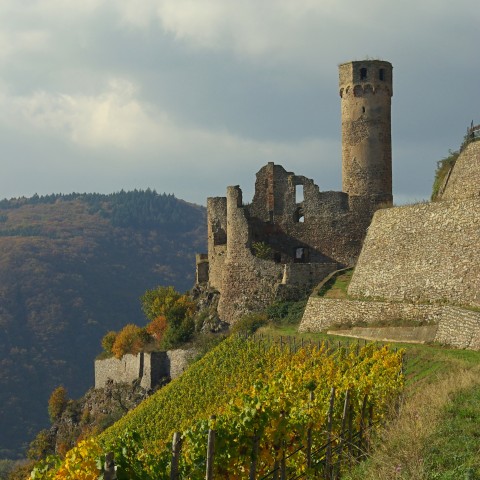 6- Center – środek
In Polish, the words for "middle" and "center" are the same. Technically, "center" means the exact central point of a circular area, equally distant from every point on the circumference.  When asking for directions to the center of town, though, we don't mean to find a mathematically-accurate pinpoint!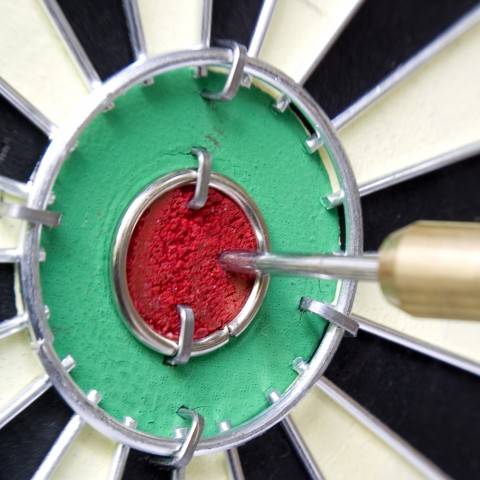 7- Front – przód
The front is the place or position that is seen first; it's the most forward part of something.  In the case of a hotel, the front is going to be easy to recognize, so if you call a taxi and are told to wait "in front of the hotel", you won't have a problem. It's pretty cool how just knowing the main Polish directional words can help you locate something if there's a good landmark nearby.
8- Back – tył
I once rented a house in a charming little street that was tucked away at the back of a popular mall. It was so easy to find, but my boss took three hours to locate it from 300 meters away. Why? Well, because she spoke no English and I had no clue what the word for 'back' was. All she heard, no matter which way I said it, was "mall, mall, mall".  As a result, she hunted in front of and next to the mall until she was frazzled. 
Knowing how to describe the location of your own residence is probably the first Polish 'directions' you should practice. This skill will certainly come in handy if you're lost and looking for your way home. 
9- Side – strona
If the place you're looking for is at the 'side' of something, it will be located to the left or the right of that landmark. That could mean you're looking for an alleyway beside a building, or a second entrance (as opposed to the main entrance). 
As an example, you might be told that your tour bus will be waiting at the right side of the building, not in front. Of course, then you'll also need to understand "It's on the right" in Polish.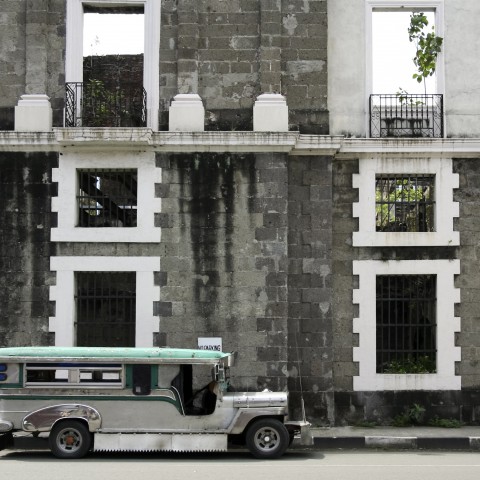 10- East – wschód
If you're facing north, then east is the direction of your right hand. It's the direction toward which the Earth rotates about its axis, and therefore the general direction from which the sun appears to rise. If you want to go east using a compass for navigation, you should set a bearing of 90°. 
We think of Asia as the 'East'. Geographically, this part of the world lies in the eastern hemisphere, but there's so much more that we've come to associate with this word. The East signifies ancient knowledge and is symbolic of enlightenment in many cultures.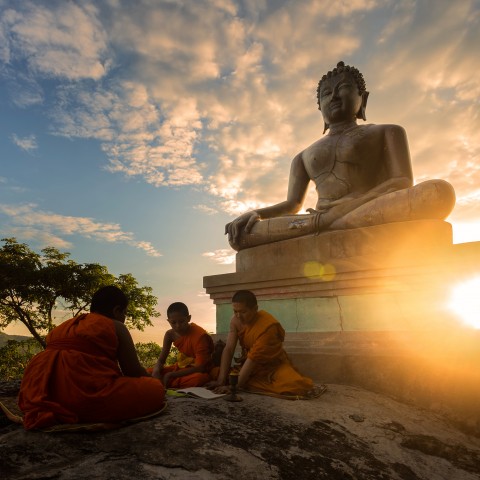 11- West – zachód
West is the opposite to east and it's the direction in which the sun sets. To go west using a compass, you'll set a bearing of 270 degrees. 
If you were on the planet Venus, which rotates in the opposite direction from the Earth (retrograde rotation), the Sun would rise in the west and set in the east… not that you'd be able to see the sun through Venus's opaque clouds. 
Culturally, the West refers mainly to the Americas and Europe, but also to Australia and New Zealand, which are geographically in the East. The Western way of thinking is very different to that of the East. One of the most striking differences is individualism versus collectivism. In the West, we grew up with philosophies of freedom and independence, whereas in the East concepts of unity are more important. 
Food for thought: as a traveler who's invested in learning the languages and cultures of places you visit, you have an opportunity to become a wonderfully balanced thinker – something the world needs more of.
12- North – północ
North is the top point of a map and when navigating, you'd set a compass bearing of 360 degrees if you want to go that way. Globes of the earth have the north pole at the top, and we use north as the direction by which we define all other directions.
If you look into the night sky, the North Star (Polaris) marks the way due north. It's an amazing star, in that it holds nearly still in our sky while the entire northern sky moves around it. That's because it's located nearly at the north celestial pole – the point around which the entire northern sky turns. Definitely a boon for lost travelers!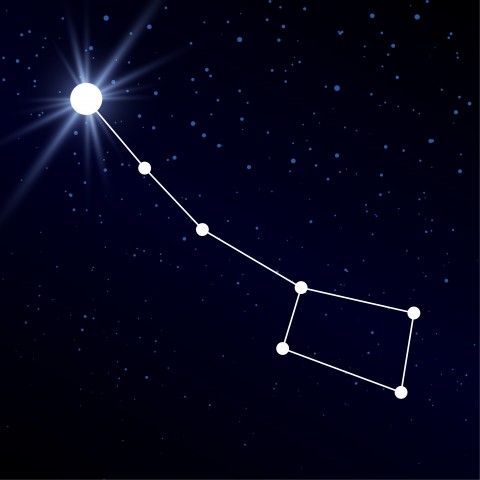 13- South – południe
South is the opposite of north, and it's perpendicular to the east and west. You can find it with a compass if you set your bearings to 180 degrees. 
The south celestial pole is the point around which the entire southern sky appears to turn. In the night sky of the southern hemisphere, the Southern Cross is a very easy to find constellation with four points in the shape of a diamond. If you come from the southern hemisphere, chances are your dad or mum pointed it out to you when you were a kid. You can use the Southern Cross to find south if traveling by night, so it's well worth figuring it out!
14- Outside – na zewnątrz
This word refers to any place that is not under a roof. Perhaps you've heard talk about some amazing local bands that will be playing in a nearby town on the weekend. If it's all happening outside, you'll be looking for a venue in a park, a stadium or some other big open space. Come rain or shine, outside definitely works for me!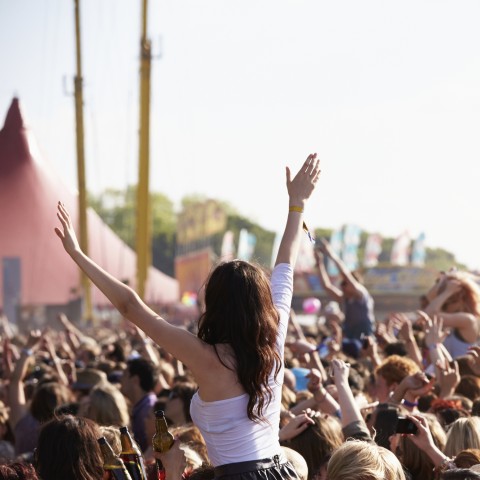 15- Inside – w środku
I can tolerate being inside if all the windows are open, or if I'm watching the latest Homeland episode. How about you? I suppose going shopping for Polish-style accessories would be pretty fun, too, and that will (mostly) be an inside affair. 
16- Opposite – przeciwny
This is a great word to use as a reference point for locating a place. It's right opposite that other place! In other words, if you stand with your back to the given landmark, your destination will be right in front of you. 
17- Adjacent – obok
So, the adorable old man from next door, who looks about ninety-nine, explains in Polish that the food market where he works is adjacent to the community hall on the main road. 'Adjacent' just means next to or adjoining something else, so… head for the hall! 
While you're marveling at the wondrous and colorful displays of Polish food, think about how all of these delicious stalls lie adjacent to one another. Having a happy visual association with a new word is a proven way to remember it!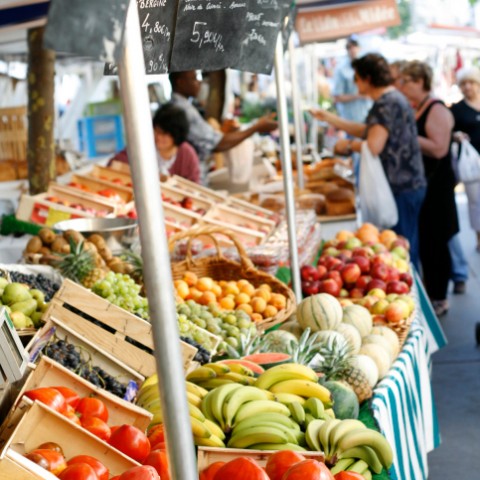 18- Toward – w kierunku
To go toward something is to go in its direction and get closer to it. This word can often appear in a sentence with 'straight ahead', as in:
"Go straight ahead, toward the park."
If you've come to Poland to teach English, you might have to ask someone how to find your new school. Depending on what town you're in, you could simply head toward the residential area at lunch time. You'll see (and probably hear) the primary school soon enough – it will be the big fenced building with all the kids running around the yard!
19- Facing – naprzeciw
If you look at yourself in a mirror, you'll be facing your reflection. In other words: you and your reflection look directly at each other.  Many plush hotels are ocean-facing or river-facing, meaning the main entrance is pointed directly at the water, and the beach out front faces the hotel. 
20- Beside – obok
I know of a special little place where there's a gym right beside a river. You can watch the sun go down over the water while working out – it's amazing. What's more, you can park your scooter beside the building and it will still be there when you come out.
21- Corner – róg
I love a corner when it comes to directions. A street corner is where two roads meet at an angle – often 90 degrees – making it easier to find than a location on a straight plane. 
"Which building is the piano teacher in, sir?"
"Oh, that's easy – it's the one on the corner."
The key to a corner is that it leads in two directions. It could form a crossroads, a huge intersection, or it could be the start of a tiny one-way cobblestone street with hidden treasures waiting in the shadow of the buildings.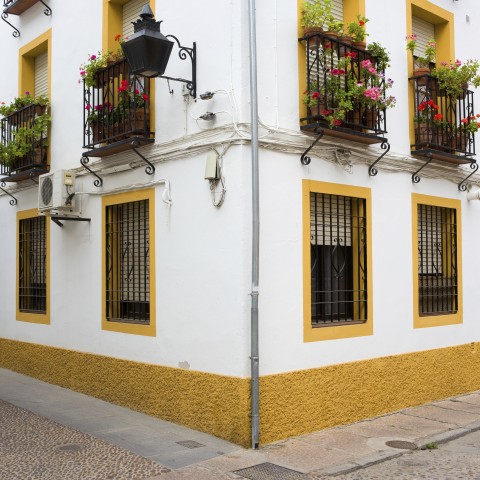 22- Distant – odległy
When a location is distant, it's in an outlying area. This Polish word refers to the remoteness of the site, not to how long it takes to get there. For that reason, it's a very good idea to write the directions down, rather than try to memorize them in Polish. Even better, get a Polish person to write them down for you. This may seem obvious, but always include the location of your starting point! Any directions you're given will be relative to the exact place you're starting from.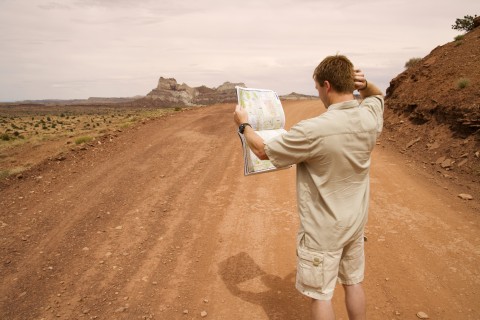 23- Far – daleko
This word has a similar meaning to the previous one, but it speaks more about the fact that it will take some time to get there. If you're told that your destination is "far",  you'll no doubt want to go by public transport if you don't have your own vehicle. Get your hands on a road map and have the directions explained to you using this map. Don't hesitate to bring out the highlighters. 
24- Close – blisko
This word is always a good one to hear when you have your heart set on a very relaxing day in the sun. It means there's only a short distance to travel, so you can get there in a heartbeat and let the tanning commence. Remember to grab your Nook Book – learning is enhanced when you're feeling happy and unencumbered. Being close to 'home' also means you can safely steal maximum lazy hours and leave the short return trip for sunset!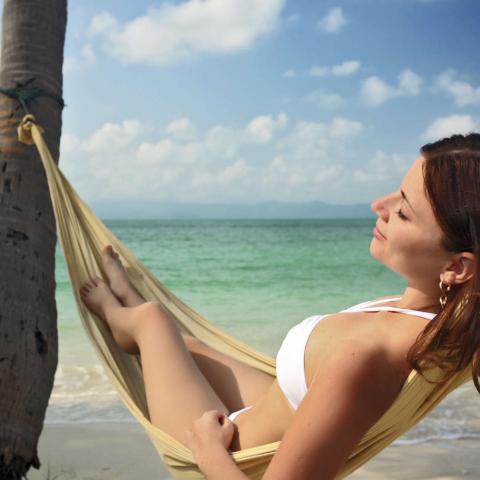 25- Surrounding – otaczać
If something is surrounding you, it is on every side and you are enclosed by it – kind of like being in a boat. Of course, we're not talking about deep water here, unless you're planning on going fishing. Directions that include this word are more likely to refer to the surrounding countryside, or any other features that are all around the place you're looking for.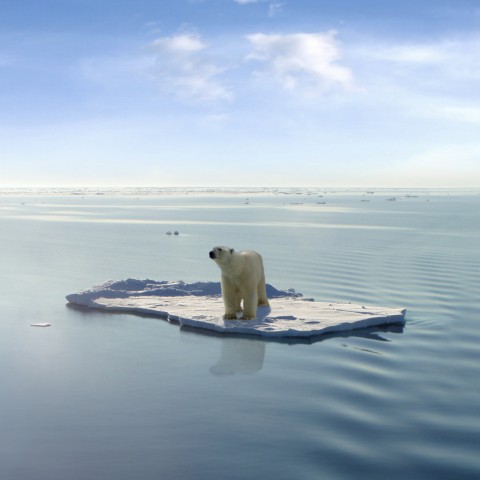 26- All sides – wszystkie strony
Another useful descriptive Polish term to know is 'all sides'. It simply means that from a particular point, you will be able to see the same features to the front, back and sides of you. It doesn't necessarily imply you'll be completely surrounded, just more-or-less so. Say, for example, you're visiting the winelands for the day. When you get there, you'll see vineyards on all sides of you. How stunning! Don't neglect to sample the local wines – obviously. 
27- Next to – obok
The person giving you directions is probably standing next to you. The place being described as 'next to' something is in a position immediately to one side of it. It could refer to adjoining buildings, neighbouring stores, or the one-legged beggar who sits next to the beautiful flower vendor on weekdays. 'Next to' is a great positional term, as everything is next to something! 
"Excuse me, Ma'am.  Where is the train station?"
"It's that way – next to the tourist market."
28- Above – nad
This is the direction you'll be looking at if you turn your head upwards. Relative to where your body is, it's a point higher than your head. If you're looking for the location of a place that's 'above' something, it's likely to be on at least the first floor of a building; in other words, above another floor.
'Above' could also refer to something that will be visible overhead when you get to the right place. For example, the road you're looking for might have holiday decorations strung up from pole to pole above it. In the cities, this is very likely if there's any kind of festival going on.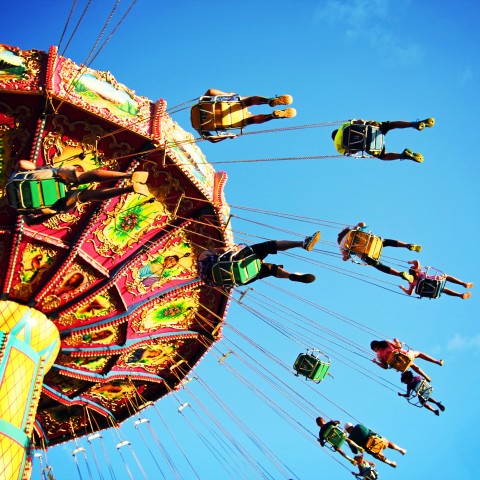 29- Under – pod
Under is the opposite of above, and refers to a place that lies beneath something else. In the case of directions in Polish, it could refer to going under a bridge – always a great landmark – or perhaps through a subway. In some parts of the world, you can even travel through a tunnel that's under the sea!
Of course, you might just be missing your home brew and looking for an awesome coffee shop that happens to be under the very cool local gym you were also looking for. Nice find!
2. Getting directions in Polish
The quickest and easiest way to find out how to get where you're going is simply to ask someone. Most people on the streets of Poland won't mind being asked at all and will actually appreciate your attempt to ask directions in Polish. After all, most tourists are more inclined to ask in their own language and hope for the best. How pedestrian is that, though?
I know, I know – you normally prefer to find your own way without asking. Well, think of it like this: you obviously need to practice asking questions in Polish as much as you need to practice small talk, counting, or ordering a beer. Since you can't very well ask a complete stranger if they would please help you count to five hundred, you'll have to stick with asking directions!
We spoke earlier about body relative directions and these tend to be the ones we use most. For example:
"Turn left."
"Go straight."
"Turn right." 
Remember, too, that your approach is important. Many people are wary of strangers and you don't want to scare them off. It's best to be friendly, direct and get to the point quickly.  A simple 'Hi, can you help me?" or "Excuse me, I'm a bit lost," will suffice. If you have a map in your hand, even better, as your intentions will be clear. 
The bottom line is that if you want to find your way around Poland with ease, it's a good idea to master these basic phrases. With a little practice, you can also learn how to say directions in Polish. Before you know it, you'll be the one explaining the way!
3. Conclusion
Now that you have over thirty new directional phrases you can learn in Polish, there's no need to fear losing your way when you hit the streets of Poland. All you need is a polite approach and your own amazing smile, and the locals will be excited to help you. It's a chance for them to get better at explaining things to a foreigner, too. Most will enjoy that!
I advise keeping a few things handy in your day pack: a street map, a highlighter, a small notebook and pen, and your Polish phrasebook. It would be useful to also have the Polish WordPower app installed on your phone – available for both iPhone and Android. 
Here's a quick challenge to get you using the new terms right away. Can you translate these directions into Polish?
"It's close. Go straight ahead to the top of the hill and turn left at the corner. The building is on the right, opposite a small bus stop."
You're doing amazingly well to have come this far! Well done on tackling the essential topic of 'directions' – it's a brave challenge that will be immensely rewarding. Trust me, when you're standing at a beautiful location that you found just by knowing what to ask in Polish, you're going to feel pretty darn good.
If you're as excited as I am about taking Polish to an even deeper level, we have so much more to offer you. Did you know that we've already had over 1 billion lesson downloads? I know – we're blown away by that, too. It's amazing to be bringing the world's languages to people who are so hungry for learning. Let me share some of our best options for you:
That's it for today! Join PolishPod101 to discover many more ways that we can offer you a truly fun and enriching language learning experience. Happy travels!