Podcasts are becoming increasingly popular as a source of both entertainment and knowledge acquisition. They can also be used as a language learning tool! Yes, you can benefit from listening to Polish-language podcasts designed specifically for students of the language as well as those made for native Polish speakers. 
A massive benefit of podcasts is that you can find a wide variety of them. They're also rather easy to fit into your schedule, as they can be played on numerous devices and in various circumstances. 
Are you ready to learn how to improve your Polish listening skills and vocabulary with podcasts?
Table of Contents
1. Benefits of Using Podcasts to Learn Polish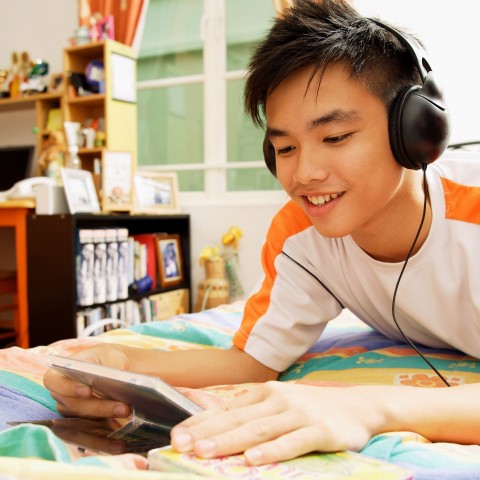 As mentioned earlier, there are many benefits of using podcasts to learn Polish. Here are the most important ones: 
Exposure to the real language
Listening to podcasts in Polish will allow you to learn the language as it's spoken by Poles. With the exception of Polish-language podcasts designed specifically for language learners and recorded at a slower pace, most of them employ natural conversation speed. Whichever type of podcast you end up listening to, the vocabulary used will be very natural—a tremendous help in the language learning process.
Widespread availability
Podcasts are available on many different platforms, easy to find with a quick search on the internet, and cover a wealth of topics. This will make it easy for you to find a podcast that interests you! Keep in mind that you'll sometimes be able to access a podcast for free but need to pay for the transcript. Don't get discouraged, though; even mere listening can help you improve your listening comprehension skills.   
"On the go" listening
You can listen to podcasts on the go, which means it's easy to squeeze them into your routine. You can listen while driving, running, cleaning, or standing in line. Let us know in the comments if you can think of any other situations where listening to a podcast would be a great use of time. 
2. The Best Podcasts for Learning Polish
You now know some of the reasons why podcasts can enhance your learning experience. There are plenty more we haven't mentioned, but you'll definitely discover those for yourself. Now, let's look at our list of the best Polish-language podcasts for learners.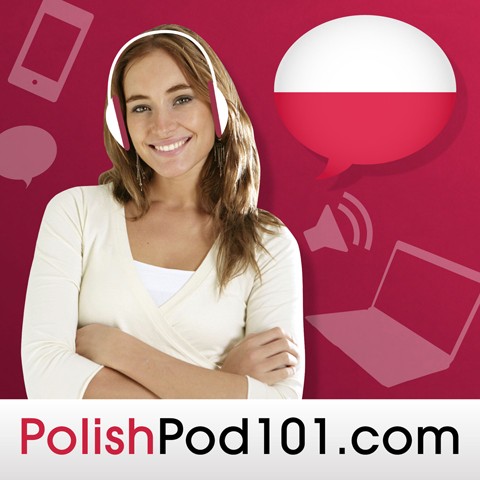 PolishPod101 is a podcast designed specifically for Polish learning. Created and hosted by professionals, our lesson materials are great for students who are just starting out. At the same time, intermediate students can benefit from our podcast as we also provide more advanced lesson pathways. We discuss a wide variety of topics, which ensures that every moment you spend listening is a pleasure. New episodes are released a few times per month.  
This is another podcast aimed at Polish learners, and it's designed for students who are at the intermediate level or higher. The pace is slightly slower than a natural speaking pace, but it would still be challenging for beginners. It covers a diverse range of topics so that everyone can find an interesting episode for themselves. Like with many other Polish podcasts, free listening is an option. New episodes are released almost every week, but some of them are subscription-only.  
Polski Daily is a podcast started by an experienced Polish teacher. Some of the recordings are interviews, but there are many other types of recordings as well. The topics vary and can relate to pretty much anything Polish, so it's a Polish learning podcast with a twist. The slower pace is great for intermediate students or very ambitious beginners. You can expect between one and three episodes every month.
Are you interested in Polish culture? You can learn about the top five Polish pop culture icons and find out the answers to five important questions about Poland on our website!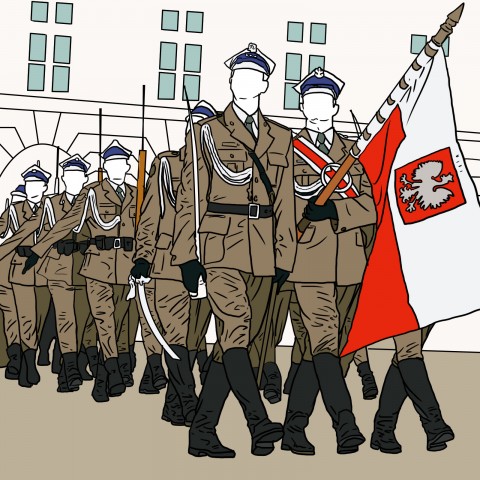 This Polish history podcast is really a radio play about fascinating events from the twentieth century. It's available on many platforms, but it's easiest to access from the author's official website. Because of the history-related vocabulary, it's best suited for upper-intermediate and advanced students. There are no new uploads for this podcast, but the library is extensive. Remember that you can also learn your Polish history with our lessons!
This is one of the most popular Polish podcasts. It deals with many historical events around the world, particularly those involving crime. With plenty of episodes about true crime, this Polish history podcast is a perfect tool for upper-intermediate and advanced students who want to work on their listening comprehension skills. There's a new episode almost every week, so you'll never run out of things to listen to.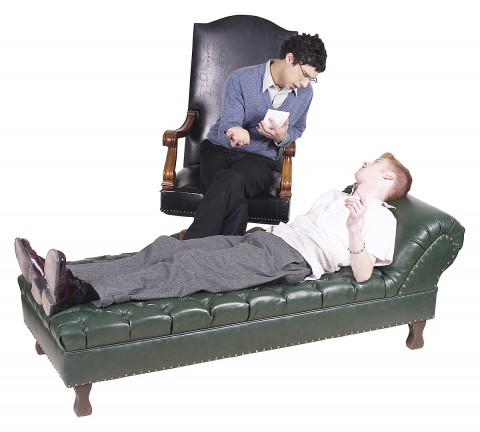 This is another well-known podcast, and it aims to popularize psychology. It covers interesting topics related to mental health and can help people deal with their life issues. We recommend this podcast for intermediate students in particular. Like many Polish podcasts on Spotify, it's free. The number of episodes released each month differs, but you can count on new content being uploaded regularly. 

Mental health is just as important as general health. When you're in Poland, it's crucial that you're able to take care of yourself when it comes to both. Here are some lessons from PolishPod101.com that should help you with this task: 
This podcast is not only useful for language learning but also for entertainment. Its main topics are love, relationships, and dating. It'll work well for intermediate students, and it's available for free on Spotify. New episodes are uploaded fairly regularly, with at least one new episode every month (save for announced breaks in recording).
Love and related issues are as important to Polish people as they are to anyone. Check out our vocabulary lessons about a Polish wedding and romance and love in Poland.   
This is a pretty good Polish podcast for beginners or those who want to refresh their memory on key grammar points. The library is small and no longer updated, but it'll allow you to work on your basic Polish skills. 
Alternatively, you could head straight to our Basic Bootcamp library, where you'll find everything you need to have a basic Polish conversation. 
3. Using Podcasts Effectively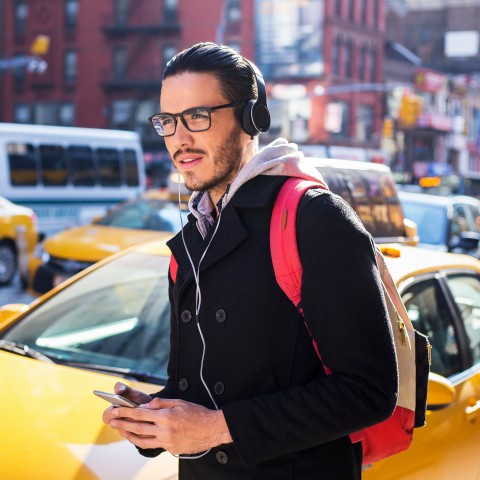 Passive listening will definitely improve your language skills, but there are ways to use podcasts more effectively. For the best results, you should complement your passive listening with a more focused approach. For example, you could write down new vocabulary and check the meaning of words/phrases that you don't understand.

Another good way to use podcasts for language learning is to get used to a particular method. This is where a structured, widely available, and regularly updated podcast like PolishPod101 comes in handy! We give you access to countless recordings designed by experts to help improve your Polish skills, regardless of your current level. In addition, we have specially curated lesson pathways that include useful tools for enhanced learning: vocabulary lists, PDF lesson notes, and more. You'll love listening to our bite-sized lessons and learning something new every day. 
In case you don't quite catch something, you can rewind to listen again. This method is great for patient beginners. If you don't get frustrated by listening to something over and over again, you can pause and rewind during more complicated podcasts. You can also listen without focusing too much and just catch the words you already know. This will help your listening comprehension just as much! 
Many devices allow you to adjust the audio speed for an optimal learning experience if you feel that the pace is too fast or too slow. While beginners and intermediate learners should mostly focus on understanding from the context anyway, it can definitely help to slow down the audio speed if the podcast hosts are going too fast! 
If you're struggling to follow along, you can use transcripts. Reading the text while you listen is a great way to improve your comprehension skills. PolishPod101 allows you to access transcripts with each lesson, but not all podcasts will do this. 
4. Final Words 
Learning Polish is a long journey, and you can make it much nicer by listening to Polish podcasts in your spare time. You should look for podcasts that interest you in order to get the most out of the experience. The good news is that there are so many Polish-language podcasts out there on a huge number of topics! 
Unfortunately, no matter how interesting a given podcast is, it can't give you everything you need to learn a language. A great way to improve your language skills is to invest in a full-access platform with well-structured lessons and resources designed for your level. 
PolishPod101 is exactly that kind of platform. With countless recordings from native speakers and a wealth of other resources (such as a word of the day and a Polish-English dictionary), we can significantly bolster your Polish learning. Curated pathways will allow you to access materials at the level you need.
Don't hesitate. Join PolishPod101 today!