Like many people who are about to embark on a new language learning journey, you may be asking yourself:
How long will it take to learn Polish?
The answer is: "It depends on the level you want to achieve!"
In this article, you'll find out how long it takes to reach the different proficiency levels of Polish. You'll also get exclusive tips on how to accelerate your progress and use PolishPod101 to your advantage every step of the way.
Table of Contents
Beginner Level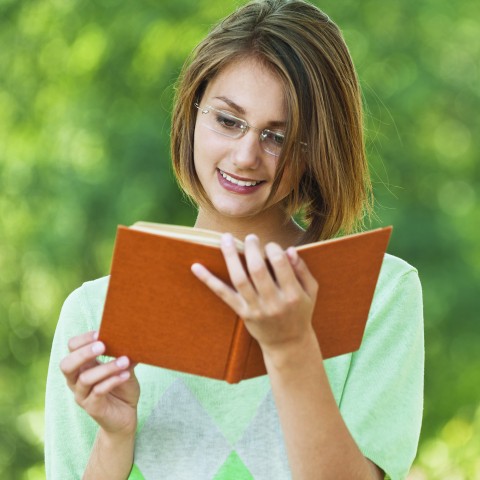 How long will it take to learn Polish if you hope to surpass the beginner level? And what skills are expected of you as a beginner (początkujący)? 
Here are some answers to your questions, and more! 
Pre-Intermediate Level: What Does it Mean?
To become a pre-intermediate student, you need to complete levels A1 and A2 of the Common European Framework of Reference for Languages (CEFR). 
At level A1, you'll be able to have very simple conversations such as introducing yourself or talking about your likes and dislikes. By level A2, you've deepened your basic vocabulary knowledge. Upon completion of this level, you can go to shops and museums, ask for directions, tell the time, and talk about your family.
How Long Will it Take?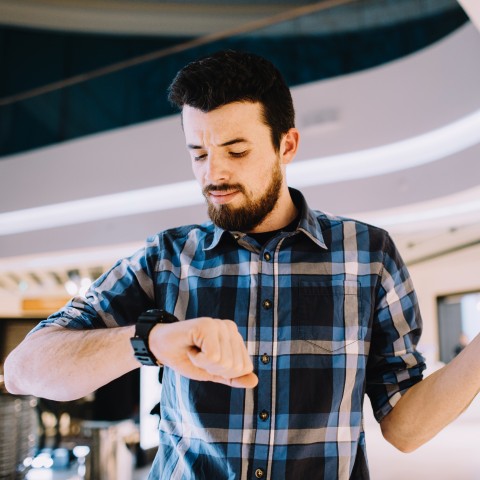 You need around 200 hours of study to get to level A2. How fast you get there depends on how much time you spend studying. Here are some tips on how to learn the Polish language faster: 
Set up your social media in Polish. If you're feeling brave, do it to your phone too!



Listen to a lot of Polish music on YouTube and watch Polish-language movies on Netflix. This will allow you to hear a lot of the language and get used to how it sounds. Can you understand some of the words? That's great!



Last but not least, prepare your own flashcards with new vocabulary you're learning.
How to Use PolishPod101 as a Beginner
Are you wondering how to learn basic Polish as you begin your studies? 
PolishPod101 can help you improve your Polish at any level. When you first start learning Polish, you'll be studying simpler things such as saying hello and giving a self-introduction. 
Our lesson Saying Hello No Matter the Time of Day in Polish is a great example of what we have to offer our students. It will teach you the very important skill of greeting people at any time of day and with the required formality level. 
Apart from the dialogue, you also get a vocabulary list, lesson notes with additional tips, commentary on the cultural context (kontekst kulturowy), and even some additional vocabulary. You can read the lesson, listen to it, or do both at the same time using the transcript. 
Here are some similar lessons you may like: 
What's more, PolishPod101 also has a specific pathway (ścieżka) for absolute beginners. Thanks to this functionality, you won't get lost among the countless lessons the platform offers. 
Intermediate Level
Moving from the beginner level to the intermediate level is an accomplishment to be proud of! 
The intermediate level (poziom średniozaawansowany) is an exciting new adventure that comes with its own challenges. Keep in mind that your progress will slow down at this point. But this isn't something to be worried about, as it's a natural part of the process.
Intermediate Level: What Does it Mean?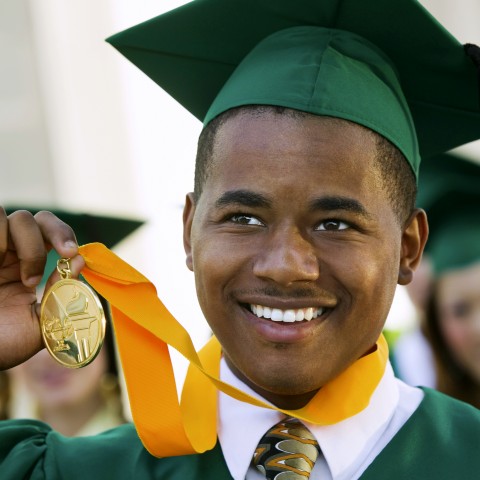 You have reached the intermediate stage of your Polish learning once you attain level B1 or B2 of CEFR.
Level B1 allows you to have conversations on most everyday topics (codzienne tematy). You still lack vocabulary and struggle to express yourself concerning more complex issues. 
Such issues disappear at level B2, when you're capable of having longer conversations on more difficult topics. You're able to express your political views at this level, speak about the environment, and agree or disagree with others. 
How Long Will it Take Me?
Level B1 means an additional 200 hours on top of the time you already put in to reach A1 and A2. This means your overall language learning time by this point will be 400 hours. 
Level B2 will require another 150 hours of studying, for a total of 550 hours.
Would you like to know how to learn Polish faster? Here are some language learning hacks to accelerate your progress:
Watch movies and listen to songs like you did as a beginner. At this level, you should be paying attention to vocabulary and grammar. Make notes as you listen and watch. Not sure where to find more Polish movies? Start here. 
Find a friend to help you practice your language skills. A language partner can't replace a study program, but it can definitely help with your progress. Not sure where to look for a partner? Try the Tandem app!
Look for free grammar exercises online to internalize the structures you're struggling to remember or understand. 
How to Use PolishPod101 as an Intermediate Student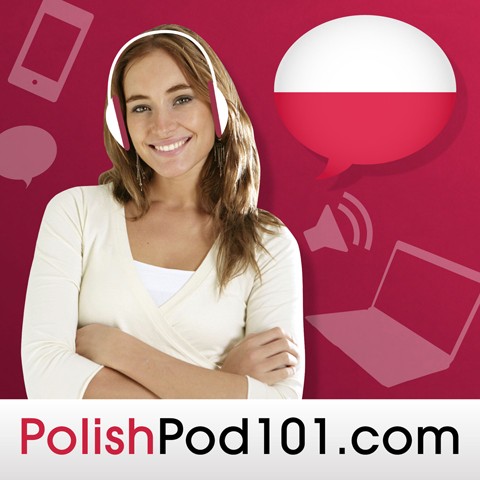 PolishPod101 has many resources for intermediate students. The lessons may cover some of the same topics that you've seen as a beginner, but the vocabulary is more advanced. Check out this lesson on choosing your meal at a Polish restaurant to see what we mean. 
In this lesson, you'll pick up some basic vocabulary related to food so you can communicate in more complicated situations. In addition to the lesson recording, you have direct access to the dialogue, vocabulary, and a lesson transcript. 
Here are two other intermediate lessons:
If something isn't clear, you can always comment with a question. A friendly Polish teacher will provide you with a useful answer so you can overcome learning hurdles more easily. 
Are you interested in a specific topic? Use our search option to find related lessons!
Advanced Level
The advanced level (poziom zaawansowany) is the Holy Grail of language learning. Did you know that some students never get there and remain at the intermediate level indefinitely? Don't worry! There are steps you can take to avoid that fate.
Advanced Level: What Does it Mean?
Reaching an advanced level in Polish means that you can speak about pretty much any topic with confidence. This is level C1 of CEFR. At this level, you could study or work in Polish. 
There's also level C2, which represents a higher proficiency than even the average native speaker has. At this level, you could give speeches and write essays in Polish. 
How Long Does it Take to Learn Polish Fluently?
To get to the C1 level, you'll need about 900 hours (900 godzin) of work. 
C2 is trickier to evaluate, as this level requires academic skills on top of general language fluency. It also means that you rarely make mistakes.  

To make the jump from the intermediate level to the advanced level, you need to focus on two things: fluency and accuracy. With that in mind, look over these tips on how to make further progress in learning Polish.
Work with songs and movies by transcribing them. Pay attention to how native speakers talk. What expressions do they use? How do they use grammar? Make notes and learn!


Read books in your target language. You can read for pleasure too, but to see improvement you need to work on really expanding your vocabulary and learning more expressions. Tip: Choose modern books rather than the classics to learn the language as it's truly spoken today.  
Participate in an internet forum about a topic you're interested in. Get involved in a discussion and learn from native speakers how to use the language. 
How to Use PolishPod101 as an Advanced Student
While you work to achieve a higher level, you should complement your language learning with knowledge about the country. That's why PolishPod101 offers many lessons for advanced students focused on improving your understanding of Poland. 
Have a look at this lesson about the famous Polish composer, Frederic Chopin. Lessons like this one are similar to what a native Polish speaker would listen to, should (s)he want to learn more about the composer (kompozytor). Along with the lesson, you get access to the dialogue, vocabulary, lesson notes, lesson transcript, and comments. 
Interested in advanced Polish lessons? Remember to check out other lessons from the advanced audio blog, such as: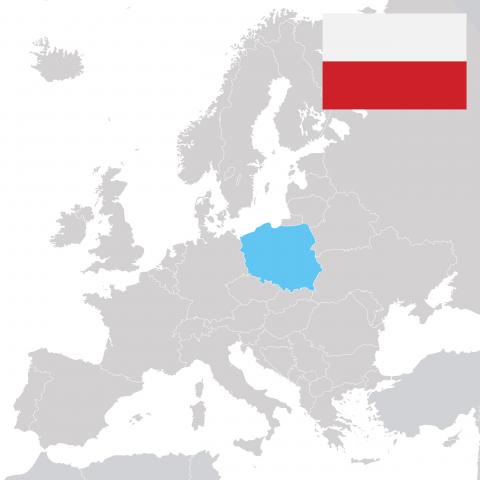 Are you on your way to approaching an advanced level and need a way to prove your proficiency? Remember that there are Polish exams you can take to do so. You can read all about them in our dedicated blog post! 
Final Thoughts
In this article, we answered the question: How long does it take to learn Polish fluently?
We've also provided you with details on how long it will take you to reach each level of proficiency, and how to learn Polish faster. You should have a better idea of how to best utilize PolishPod101 and other resources to meet your language learning goals! 
How many hours have you studied Polish already? Let us know in the comments section. 
PolishPod101 is a platform designed to help Polish learners at every level reach their goals. In addition to countless lessons on various topics, we provide additional vocabulary resources with pronunciation examples (such as our vocabulary lists and dictionary). If you feel like you need a teacher, we've got you covered with our Premium PLUS MyTeacher service!

Don't just take our word for it. Start your free trial today to start learning the Polish language as soon as possible. Remember that you need roughly 900 hours to become fluent. The sooner you start, the better.
Powodzenia! ("Good luck!")