You've probably heard that watching movies and TV shows is a great way to learn Polish. It's true! You can watch a lot of Polish TV online, and particularly in countries with a large Polish community, it's easy to find movies and series in this language. Polish TV in the USA isn't too difficult to find, as confirmed by people looking for Polish TV on Roku and other similar services.
Are you wondering which Polish TV company produces the best programs and series for your purposes? It's best not to limit yourself to such terms. You should rather have a look at our list of suggestions of the best Polish TV shows created by many different people and production companies.
Table of Contents
1. 07 Zgłoś się
07 Zgłoś się ("07 Come In" ) is one of the most popular series ever aired on Polish TV. The adventures of Porucznik Borewicz ("Lieutenant Borewicz" ) entertained Poles for as long as twelve years. Part of this series' appeal is the protagonist's dry sense of humor and his relentlessness in the pursuit of criminals and wrongdoers.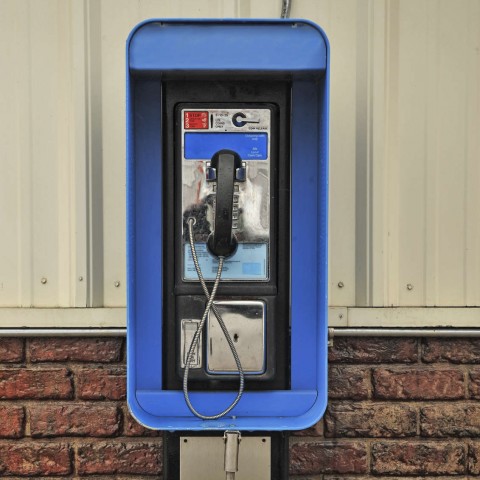 1- Language Focus
This is a police procedural series with elements of action and crime series. You'll learn vocabulary related to crime as well as everyday vocabulary.
2- Cultural Context
You can gain a better understanding of the Polish justice system of a particular period in Polish history: the PRL or Polska Rzeczpospolita Ludowa ("The Polish People's Republic"). This Polish crime TV show's setting also includes visible propaganda typical for that period of Polish history.
Would you like to know more about Poland? Here are the top five things you need to know about Polish society.
2. Dancing with the Stars: Taniec z gwiazdami
Dancing with the Stars: Taniec z gwiazdami is a Polish TV show based on the well-known international format Dancing with the Stars/Strictly Come Dancing. Just like in other versions of this franchise, Polish stars and celebrities are paired up with professional dancers to learn how to dance. This show's had an unbelievable twenty-two editions so far, which gives you a lot to watch to practice your Polish.
1- Language Focus
This show focuses on the lives of celebrities who talk about their struggles with the new challenge. You can learn vocabulary related to showbusiness, physical activity, injuries, and personal problems. Listening to the judges will help you learn how to express opinions in Polish and will expand your knowledge by introducing new adjectives.
2- Cultural Context
This TV show will introduce you to the world of Polish stars and celebrities, increasing your understanding of modern Polish culture. It's also a very entertaining show for people who love good music. Speaking of, have you ever been to a Polish music festival?
3. Belfer
The recent Polish TV series The Teach (Belfer) is about a teacher who solves crime mysteries. There have been two seasons of this series so far.
1- Language Focus
This Polish TV series is full of modern vocabulary, including slang used by young people. You'll learn how people in Poland speak nowadays, giving you a competitive advantage over Polish learners who primarily study with books that were often written long ago.
Before you find this series or other Polish TV shows on Roku, you may want to check out PolishPod101's lesson on school subjects.
2- Cultural Context
The action takes place in a Polish school. You'll gain a better understanding of the Polish education system as well as problems that young people experience today. The series features a number of famous actors, including Maciej Stuhr, Magdalena Cielecka, and Grzegorz Damięcki.
4. Alternatywy 4
Alternatywy 4 ("4 Alternative Street" ) is a cult Polish TV show which focuses on the everyday lives of residents of a block of flats on 4 Alternative Street.
1- Language Focus
Alternatywy 4 shows the everyday lives of Polish people, which means that a lot of vocabulary relates to everyday life: conversations about apartments, weather, and family. There's also a lot of humor in this series, so you'll need to work to understand all the jokes.
If you'd like to improve your TV- and cinema-related vocabulary, check out our lesson "Which Polish Movie Should We Watch?"
2- Cultural Context
The series was directed by a cult movie director, Stanisław Bareja. It shows paradoxes of PRL, in contrast to, for instance, 07 Zgłoś się mentioned above. It's an example of people's resourcefulness and creativity when freedom of art is restricted.
5. Tajemnica Sagali
Tajemnica Sagali ("The Secret of Sagal" ) is a Polish adventure series for children and adolescents. The main characters of the TV show are brothers who need to find parts of a powerful magical stone, Sagala. This coproduction with Germany became one of the most beloved Polish children's TV shows.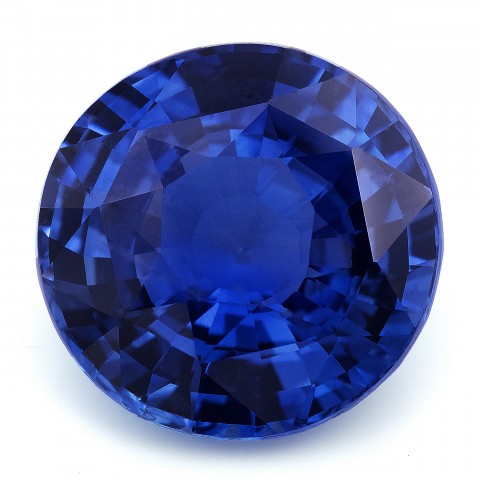 1- Language Focus
The series gives you a nice mixture of vocabulary related to the everyday lives of the characters, and to the adventure they've embarked on. The target audience is children and adolescents, so the dialogue is easier to follow than in series aimed at adults.
2- Cultural Context
This Polish TV series is a good example of what Polish people—who are today in their thirties—grew up with. You can compare it to the series of your own childhood. Are they similar or different? Let us know in the comments section.
6. Rozmowy w toku
Rozmowy w toku ("Conversations Underway" ) is a Polish TV program that was on air for sixteen years. Its host, Ewa Drzyzga, became famous thanks to the show's popularity, and won a number of awards.
Each episode focuses on a particular social issue, which the host discusses with guests who are dealing with it. Experts such as psychologists, sociologists, and other social science experts, also take part in the discussion.
1- Language Focus
This Polish television series will provide you with a lot of new vocabulary on various social topics. Guests come from many different backgrounds and regions of Poland. This allows you to hear spoken Polish of different registers and variations of Polish, as well as get acquainted with different accents.
2- Cultural Context
Watching Rozmowy w toku allows you to better understand the Polish way of thinking. You'll also notice how social acceptance of certain issues has been changing over the years.
Are you looking for Polish TV in the USA or in another country far away from Poland? Check out the official websites of channels such as TVN, TVP, and Polsat, and they may be able to help you. There are also many Polish TV shows on Netflix.
7. 13 Posterunek
13 Posterunek ("Precinct no. 13" ) is another one of the best Polish comedy TV shows. This sitcom was produced in the late 90s and is entirely shot at a police station, Precinct number 13. Speaking of the police, do you know how to call for help in Polish?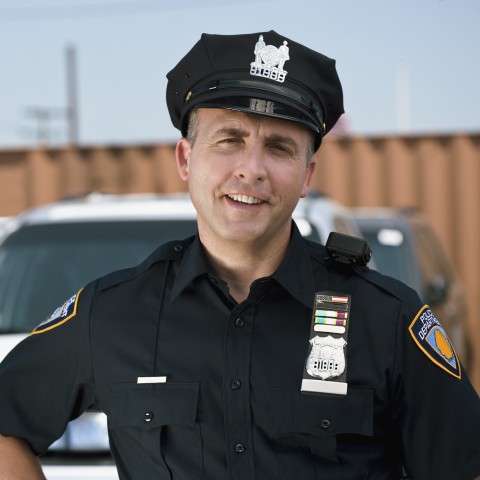 1- Language Focus
You'll certainly learn some vocabulary regarding Polish police procedures as well as the judicial system. Due to the comedic nature of the series, the characters talk a lot about their personal lives while on duty. It's a less challenging series to watch than the above mentioned Alternatywy 4 as a lot of the humor is situational.
2- Cultural Context
This series is directed by the famous Polish movie director, Maciej Ślesicki. It features a number of popular Polish actors as main characters, including one of the most popular comedians, Cezary Pazura. Many famous actors also have their cameos in this series. By the way, do you think you know the top five Polish pop culture icons? Go to the lesson and check your knowledge.
8. Kuchenne Rewolucje
Kuchenne Rewolucje ("Kitchen Revolutions" ) features the famous Polish chef, Magda Gessler. In each episode, she visits a restaurant that's struggling financially and helps its owners save it.
Do you feel like you have to brush up on your Polish vocabulary related to utensils and tableware before you start watching the show? Click on the link and start studying!
1- Language Focus
The main focus of this series is cooking and food, so you can expect a lot of vocabulary related to these topics. What's more, the restaurants are often in financial trouble, so you'll likely hear about the everyday problems of its owners and staff.
2- Cultural Context
Magda Gessler is a TV personality whose name you'll hear mentioned in conversations. The series itself is quite popular, so knowing what it's about will give you a topic to chat about when you're asked about your favorite Polish TV programs.
9. Sensacje XX wieku
Sensacje XX wieku ("Sensational Stories of the XXth Century" ) is a Polish TV show with historical reenactments of mysterious stories from the XXth century.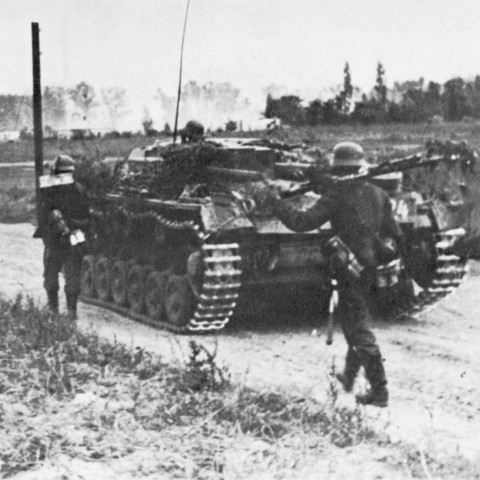 1- Language Focus
This history TV show will help you expand your vocabulary on the topics of history, politics, and social issues. The narration is led in a mixture of the past and present tense, which will help you pick up on some Polish grammar!
2- Cultural Context
Many of the episodes present unknown or little-known stories about Poland or the surrounding region that are of historical importance. Watching this series will help you not only speak Polish better, but will also help you learn your Polish history.
10. Milionerzy
Milionerzy ( "Millionaires" ) is a Polish TV game show based on the British TV version Who Wants to Be a Millionaire? Participants can win a million PLN by choosing the correct answer to a number of questions. Sounds easy? Maybe, but very few people manage to win the main prize. The show has been produced by not one Polish TV company, but three.
1- Language Focus
This show is in an easy-to-follow format. Questions and answers are shown on the screen, which makes it simple for you to check the words you don't know in the dictionary and participate in the show from your couch. There's also a lot of banter, which will give you a lot of exposure to typical Polish conversations. The most famous question in this show is certainly: Czy to jest twoja ostateczna odpowiedź? ("Is this your final answer?" )
2- Cultural Context
Many questions are related to Poland as well as Polish culture (including pop culture), language, and history. Thanks to this show, you may learn a lot about these things and increase your general knowledge.
11. Miś uszatek
Miś uszatek ("Floppy Bear" ) is a show for children, and certainly one of the top Polish TV shows. The protagonist of this stop-motion animated series is a teddy bear with a floppy ear. The show has over 100 episodes and has been a massive success, both in Poland and abroad. It has been bought by over twenty countries.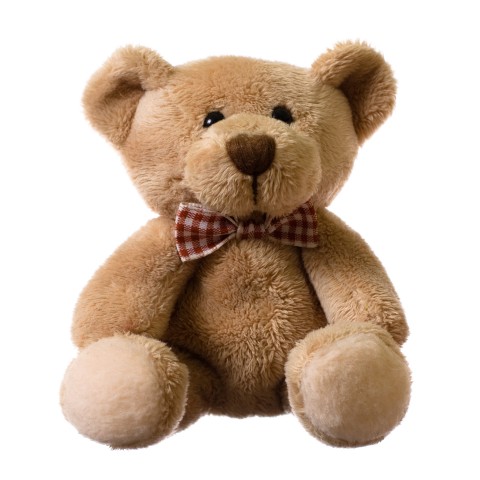 1- Language Focus
Miś uszatek is a kiddies' show which makes it particularly easy to understand. The characters speak slower and more clearly than what you can usually hear on TV. With elocution being one of the show's characteristics, it's perfect for beginners—even absolute beginners.
2- Cultural Context
The teddy bear is a cult figure of Polish pop culture. There's a statue of the protagonist in Łódź on Piotrkowska Street.
12. Final Thoughts
We hope you've enjoyed our list of Polish TV shows. There's no single best Polish TV company producing the best TV shows to learn the Polish language. It's always good to have some variety, so we recommend that you start with our list. When you're done with it, your Polish level will be much higher. Are you going to start with a game show, a cult Polish comedy series, or a crime mystery? Let us know in the comments section.
Where can you watch Polish TV shows online? There's a lot of Polish TV on Roku and on similar servers. Remember that Polish TV in the USA, and other countries with a large Polish community, is relatively easy to access.
Watching Polish television can help you tremendously with your listening comprehension, but you need more to truly learn Polish. PolishPod101 offers you countless lessons and learning materials to help you polish your Polish. Don't wait any longer—start your free lifetime account today.