Studying a second language can be a rewarding experience, but we know that the learning process can be downright boring at times! 
Textbooks, audio lessons, and flashcards are all excellent methods for studying a language. But did you know that as you learn Polish, YouTube can be a great supplementary resource?
The only problem is that if you search for Polish YouTube channels, you're going to find a wide variety of them, each one promising to help you learn Polish in no time. But not all of them are valuable, and no one YouTube channel can replace a structured course of study.
On PolishPod101.com, you can go through a tailor-made study path that will help you make fast progress by covering the most important topics. In addition to the countless lessons available on the platform, we also run a YouTube channel to give you even more opportunities to improve your Polish skills. 
The PolishPod101 YouTube channel offers you specific advice on topics that many learners struggle with. Because our hosts are native Polish speakers, watching our videos will give you even more exposure to how the language is spoken in real life. Simply put, it's the perfect complement to our platform. 
We know that our resources are amazing, but if you want to speed up your progress even more, you can add additional channels to your learning curriculum. 

Before you start with our list of the top Polish YouTube channels for learners, remember to check out our Polish word list "Talking About YouTube."
Table of Contents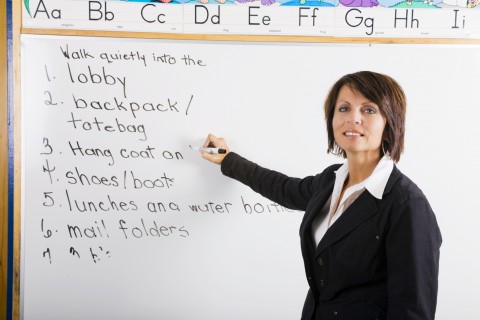 Polski z Anią is one of the best YouTube channels for learning Polish. It's run by Ania, an assistant professor at the Polonicum Centre of Polish Language and Culture for Foreigners. She explains Polish grammar in plain language that's easy to understand, and her explanation of cases is spot-on. She has already helped many YouTube users.

Ania speaks Polish clearly and there are English subtitles for people who don't speak Polish very well yet. There are two seasons available so far, with insightful explanations that cover many different levels while remaining relevant for learners at any level.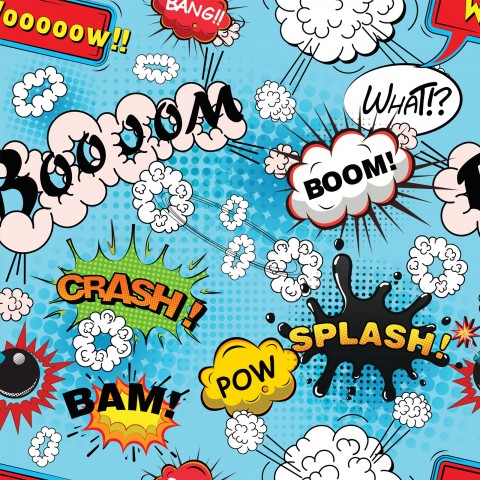 Category: Cartoon
Level: Beginner – Intermediate
Children from all around the world adore the Smurfs. Like in many cartoons, the stories presented are easy to follow, which makes them a great tool for language learning. In the Polish version of this beloved cartoon, the Smurfs speak slowly and their elocution leaves nothing to be desired. 
There's not much talking in most episodes and the focus is on the action. This means that learners can enjoy a lot of the story from the context, and then easily rewind to listen to particular phrases. The Smurfs also use everyday vocabulary, which is great for emerging Polish speakers. Are you ready to be a kid again? Smerfastycznie! ("Smurftastic!")

By the way, did you know that children in Poland have their own special holiday? Click on the link to find out all you need to know about Children's Day.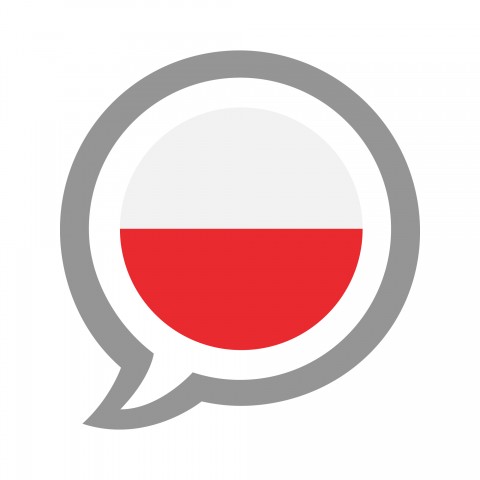 Category: Language Learning
Level: Any
Unfortunately, this channel is no longer active. It has a small collection of videos with Polish vocabulary for everyday situations. You can learn Polish food vocabulary, expressions for ordering in a restaurant, how to ask for directions, and other useful things. 
This channel is appropriate for learners at any level, as the hosts mainly speak in English; when Polish is spoken, there are subtitles in both Polish and English.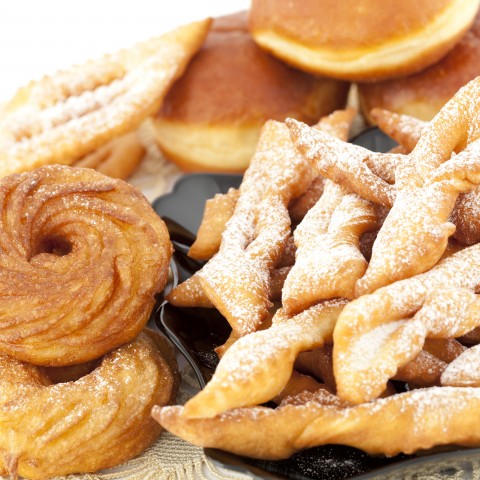 Category: A Foreigner Living in Poland
Level: Any
Chido-Fajny's channel includes many videos to help learners with the Polish language, some of which cover more specific topics such as the differences between Spanish or Polish and specific language learning tools. You can find these videos on his playlists entitled "Learn Polish" and "Aprende Polaco."

This Polish language YouTube channel is more than just another language learning resource. There are also many funny videos with foreigners trying to pronounce challenging Polish words, as well as videos about places in Poland and Polish traditions. Most videos are available in English, but there are also some recorded in Spanish. If you're interested in Polish food in particular, remember to check out our lesson 10 Polish Foods.
Category: Polish History and Culture
Level: Intermediate – Advanced
If you're looking to learn Polish on YouTube, but none of the other channels on this list seem challenging enough, such gems as Audycje Radiowe ("Radio Auditions") will be invaluable to you. 
This channel features many great recordings from the Polish radio, and is great for language learners as they can play and stop the videos as needed (which one can't do when an audition is being broadcast on the radio). 
Learners can not only work on their Polish skills, but also improve their understanding of Polish history and culture. The playlist "Sensacje XX wieku" is particularly good for language learning, as it has links to transcripts. Reading along with the material you're listening to can greatly improve your comprehension, and it makes working with the recorded material much easier. 
Are you a history buff? You can learn even more about Polish history in our lesson Learn Your Polish History.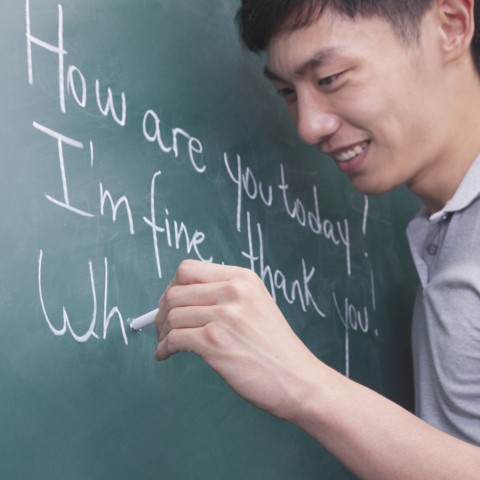 Category: Language Learning
Level: Intermediate – Advanced
Arlena Witt teaches Polish people English…but we still consider this one of the top channels for learning Polish on YouTube. Each video is recorded in Polish and has Polish subtitles, so intermediate level learners should be able to follow what she's saying. She speaks relatively fast, but clearly. 
How can this channel help you learn Polish? By exposing you to the Polish language and giving you Polish equivalents of English terms. Additionally, she gives general language learning tips that are useful regardless of the language you're trying to learn.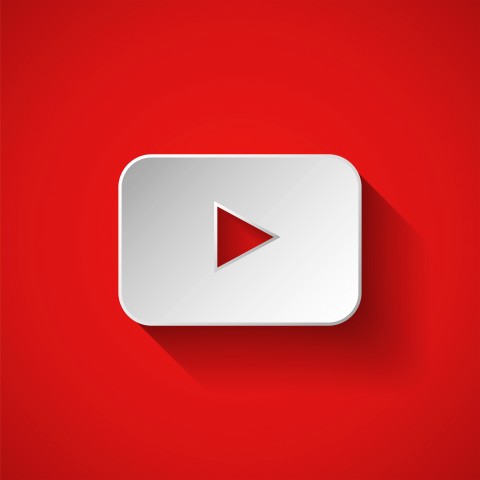 Category: Language Learning
Level: Intermediate – Advanced
This is one of the most common YouTube channels to learn Polish, used by…Polish people! Even native speakers have things left to learn in their own language. Just think how many native English speakers don't know the difference between "it's" and "its"!

Paulina helps people improve their Polish when it comes to common problems in this language. The issues that native speakers encounter are common among language learners, too. In other words, there's plenty for you to learn from this channel.
These are some of the more challenging Polish lessons YouTube has to offer, since they're designed for native speakers. The channel is almost entirely in Polish and there are no subtitles. If you're at the intermediate level and like challenges, it's worth giving it a go.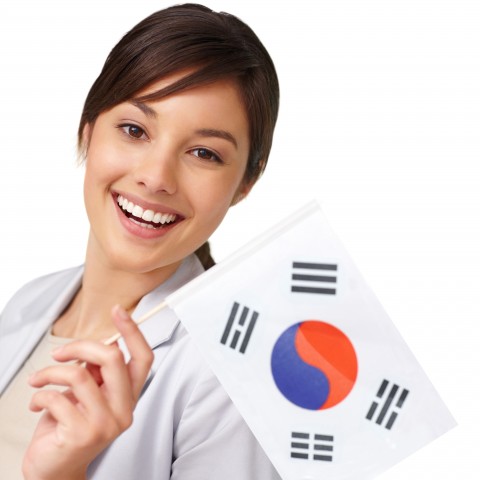 Category: A Foreigner Living in Poland
Level: Intermediate
Do you want to learn real Polish with YouTube, from a foreigner's perspective? Koreanka ("Korean woman") lives in Poland, her channel is recorded in Polish, and she often invites other foreigners as guests. She records videos about her life in Poland, everything Polish, and her Korean roots. There are subtitles for those who need them.
This isn't your typical Polish language YouTube channel, but it can serve as great encouragement for you. What could be more inspirational than hearing a foreigner speak fluent Polish?
9. The PolishPod101 YouTube Channel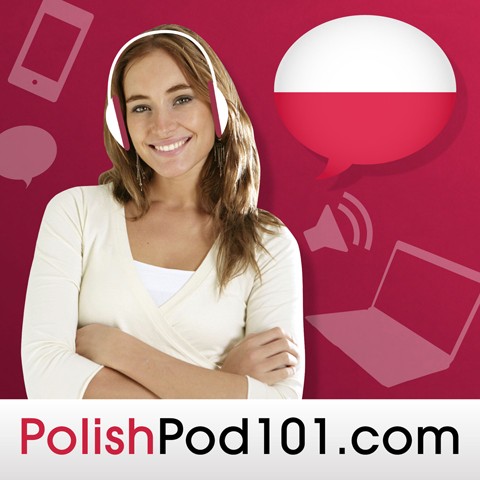 Category: Language Learning
Level: Any
Learn Polish with PolishPod101.com

YouTube offers countless opportunities for Polish learners, as you've seen. But there's nothing better for truly learning a language than a well-structured course like the ones offered by PolishPod101. Our YouTube channel goes hand in hand with our website.
If you're enjoying our audio content, you're going to love the PolishPod101 YouTube channel. There, you'll find even more useful tips on learning Polish and lots of handy vocabulary. What's more? You can count on extended listening comprehension practice and informative videos about Polish culture. Check it out!
10. Final Thoughts
We hope that our guide to the top Polish YouTube channels for learners has been useful to you, and that you've found the best resources to take your Polish to the next level. Let us know in the comments which channel is your favorite! Or, tell us why the PolishPod101 YouTube channel is your favorite. 
Learning a language is an amazing journey that's much easier with someone to help you. By joining a platform like PolishPod101, you get exactly that. Start your free trial today to enjoy hundreds of recordings from native speakers, vocabulary lists, and more. 
We hope to see you around!