Have you ever been to Warsaw? It's the capital city of Poland and a great holiday destination. 
There are so many fun and educational sites in this wonderful city, perfect for the casual traveler or the Polish learner who wants to immerse themselves in the culture. If you would like to visit Warsaw yourself and see all the best places, let this Warsaw travel guide from PolishPod101.com be your first stop! 
In this article, you'll learn all you need to know before you go and get the best recommendations for a shorter visit and a longer visit. Last but not least, you'll learn some simple Polish phrases to help you get around the city.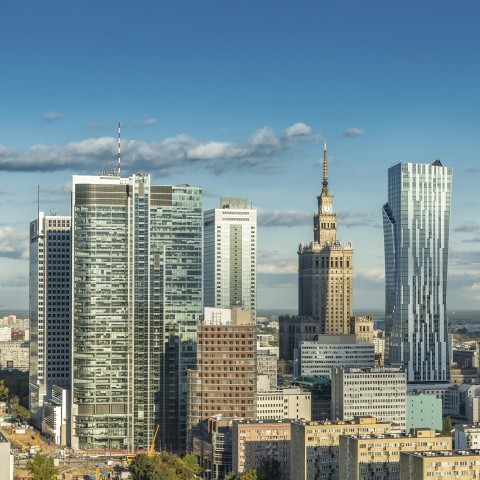 Table of Contents
Before You Go
Is Warsaw worth visiting? 
Yes, beyond doubt! Still, there are a few things you should know before embarking on your journey. 
Basic Facts
Warsaw is a big city, the population of which is estimated at around 1.8 million. It became the Polish capital in the sixteenth century. 
The name of the city in Polish is Warszawa. According to legend, it's derived from the names of a couple (Wars and Sawa) who helped out a prince without knowing who he was. In return, the prince granted them land close to Vistula, where Warsaw is now situated. From a linguistic perspective, it's also believed that the word Warszawa means something like "belonging to Warsz" or "place of Warsz."
Warsaw Travel Tips
Weather
Is Warsaw worth visiting in winter? It's certainly beautiful during that time, but unless you love snow, you should consider a trip between May and September. The best time to visit Warsaw is during this period of moderate temperatures, as winters in Poland are pretty cold. 
Transportation
Like most European cities, Warsaw has a reliable public transportation system. There are tramways, buses, and a subway. You can also use taxi services, including e-hailing service providers such as Uber. 
Renting a car is another option, but due to parking issues, you may be better off using public transportation (particularly when visiting the city center). If you're planning trips to other places in Poland from Warsaw, you should consider riding the Polish rails. 
Lodging
To visit Warsaw on a budget, you can easily find basic shared accommodation for 20 USD per night. If you're looking for more luxury, you should be prepared to pay 40-50 USD per night. Warsaw is a major tourist destination, so there are many options: hotels, hostels, apartments, and Airbnb. However, if you're on a budget, you should definitely book in advance.

Food
The price of a main dish in a restaurant in Warsaw is around 10 USD, but it can vary depending on the place. Venues aimed at tourists are particularly pricey. If you want to save money, you can…
…opt for accommodation with self-catering.
…try street food, such as zapiekanki (Polish pizza bread).
…go to a bar mleczny ("milk bar"), which is a Polish cafeteria with cheap homemade food.

You can find more-detailed information about Warsaw on its official tourist website.
Packing List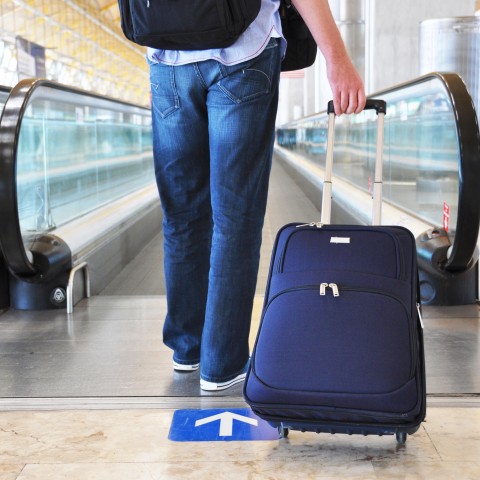 Poland belongs to the Schengen area, so you may need a Schengen visa to travel here, depending on your nationality. If you do need one, remember to apply for it in advance to avoid issues with your travel plans. 
Apart from your passport and your visa, you should remember to have some cash in the local currency—the Polish zloty (PLN)—or a card that can be used abroad for money withdrawals and payments. Last but not least, take an umbrella with you; if you're traveling in winter, also bring plenty of warm clothes. 
Visit Warsaw in 1-3 Days
What you should see in Warsaw depends on how much time you can spend there. Below, you'll find a list of must-see places for a trip between one and three days. You can definitely visit Warsaw in one day, but this will severely limit which places you're able to see.
Warsaw Old Town (Starówka Warszawska)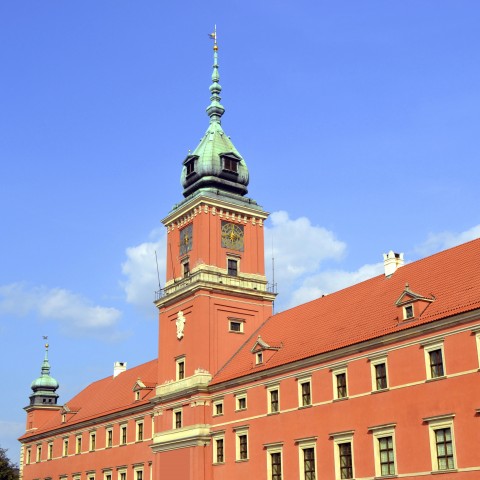 This historic center of Warsaw is a UNESCO Heritage Site. The area is very popular among tourists and it's full of interesting places, picturesque cafes, and restaurants. 
Old Town was significantly destroyed during World War II and later rebuilt. Can you guess why Warsaw is nicknamed the Phoenix City? Certain parts remained untouched and date back to the thirteenth century when Old Town was established.

While exploring Old Town, don't miss out on seeing:
The Castle Square (including the Zygmunt Column and the Royal Castle)
The Old Town Market
The Warsaw Mermaid Statue
Łazienki Park (Park Łazienkowski / Łazienki Królewskie)
Łazienki Park is situated in the center of Warsaw and it's the biggest park in the capital city. Home to peacocks and squirrels, this park is the perfect place for a leisurely stroll and it's beautiful all year long. What's more, numerous cultural events take place here. When visiting, remember to explore the following places of interest:
The Statue of Fryderyk Chopin 
The Palace on the Island (Pałac na wyspie)
The Old and the New Orangery (Nowa i stara oranżeria)
Łazienkowski Bridge
Do you think one of the places listed above could be the most famous sight in Warsaw?
The Warsaw Uprising Museum (Muzeum Powstania Warszawskiego)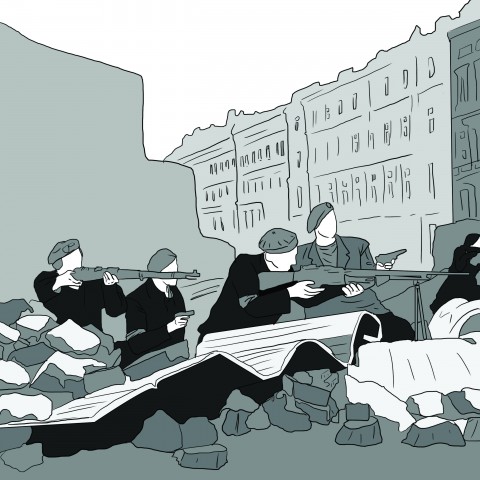 This modern and interactive museum will teach you a lot about the history of the Warsaw Uprising of 1944. It'll help you better understand the city you're visiting and provide insight regarding the fascinating but sad history of Warsaw during World War II. 
Palace of Culture and Science
The construction of this building was initiated by Stalin, who planned it as a gift from the Soviet people to Poland. The Palace of Culture and Science is Warsaw's tallest building and a great example of Socialist Realist architecture. 
Apart from appreciating the architecture of the building, you can visit the museums, the cinema, and the other attractions inside. What's more, you can go to the top of the building for a panoramic view of Warsaw.

Visit Warsaw in 4-7 Days
Do you have a bit more time for your Warsaw travels? That's great! This will give you ample time to see even more key locations and better experience the local culture. Below is a list of places we recommend for a longer visit to Warsaw.
This is the best university in Poland (as of the 2019 rankings), featuring a stunning campus with many faculties based in old, picturesque buildings. You should definitely include this location as part of a leisurely walk in the city center.
To fully enjoy the area, start at the Nowy Świat ("New World") Street and walk to the Copernicus Monument. Visit the university and continue through Krakowskie Przedmieście ("Kraków Suburb") Street all the way to the Castle Square.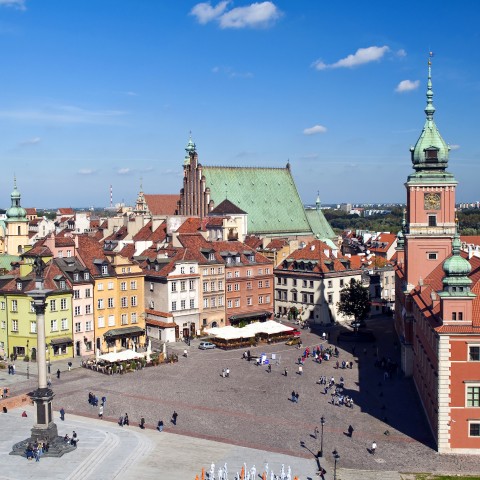 Copernicus Science Centre
The Copernicus Science Centre (Centrum Nauki Kopernik) is a modern and interactive museum of science in Warsaw. You could spend hours here, carrying out scientific experiments and learning about how science works. 
The museum is very popular, so make sure to arrive early to avoid crowds and disappointment. They only let a certain number of people in at a given time so that people can interact with the exhibits and experiment stations. 
Wilanów Palace
Pałac w Wilanowie ("Wilanów Palace") is a royal palace built for King Jan III Sobieski. Inside this Baroque residence, you'll find many historical artifacts. It's full of stunning paintings and furniture that'll help you learn your Polish history. 
The Palace is surrounded by a large, well-maintained garden. A stroll there is an integral part of the visit. You should allow a few hours for your visit, as it's farther away from the city center than the other attractions mentioned in this guide. 
Zachęta – National Gallery of Art 
Galeria Sztuki Narodowej Zachęta is a contemporary art museum in Warsaw. There are many temporary exhibitions here that are regularly updated, mixing the works of Polish artists with those of well-known foreign artists. 
Warsaw University Library Roof Garden  
Situated away from the main buildings of the university, the Warsaw University Library Roof Garden (Ogród BUW) is a must during a longer trip to Warsaw. The library building itself has an interesting design, but it's the garden that'll take your breath away. You can take a break here from your busy sightseeing schedule, and go for a stroll or sit down with a book to enjoy the tranquility of the garden.
To remember the view for longer, you can take pictures or ask someone to take a picture of you. How do you ask this in Polish? See our lesson to find out.  
The Wedel Factory
E. Wedel is arguably the most famous Polish chocolate producer. You can visit the chocolate factory (Fabryka czekolady Wedla) for a tour and learn all you need to know about the chocolate-making process. If you'd like to make your own sweets, you can participate in one of the workshops organized here. 
Are you more interested in eating chocolate than making it? No problem at all! You can visit a chocolate-drinking venue (Pijalnia czekolady Wedla) and indulge in a hot or cold chocolate beverage, followed by chocolate candy. 
You may not find these recommendations in every Warsaw visit guide, but they're definitely worth visiting! 
Polish Survival Phrases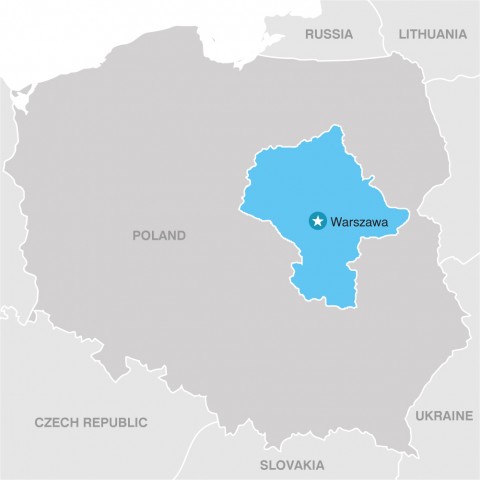 Polish people in big cities usually speak English well. Young people are often fluent and willing to help a lost traveler. However, when visiting any country, it's good to know at least a few survival phrases. Even if you don't absolutely need them, locals always appreciate the effort. Listed below are the ten most important Polish phrases: 
"Hello!" – Cześć! (informal) / "Good  morning!" – Dzień dobry! 
"Thank you!" – Dziękuję! 
"Goodbye!" – Do widzenia! 
"Sorry!" – Przepraszam! 
"Very good." – Bardzo dobrze. 
"I'm sorry, I don't speak Polish." – Przepraszam, nie mówię po polsku.
"Where is the restroom?" – Gdzie jest łazienka/toaleta? 
"How much is it?" – Ile to kosztuje? 
"I want to order/buy this." – Chciałbym/-abym to zamówić/kupić. 
"Help!" – Pomocy! / Ratunku!  
With these phrases, you'll do just fine whether you plan to visit Warsaw in one day or spend a week or more there!
Final Thoughts
Today, you've found a definite answer to the question "Is Warsaw worth visiting?" You've learned what to see for a shorter trip and the best places to explore when you have enough time for a more leisurely pace. We hope you've enjoyed our Warsaw travel guide and that you're already excited for your upcoming trip. Let us know in the comments which of these attractions in Warsaw you would most like to see, and why!
The Polish survival phrases we listed will definitely help you get around Warsaw for a few days, but if you really want to speak the language, you'll need more than that. Fortunately, we have just the right tools to help you learn Polish!
With PolishPod101, you'll get access to countless resources with recordings by native speakers, as well as lessons and vocabulary learning tools. Start your free trial today to see just how much we have to offer!