There are countless reasons someone might take the leap and decide to study the Polish language. There are students who study Polish because they are genuinely fascinated by the culture. Other learners might want to reconnect with their family history. Still, others might be motivated by the needs and benefits of the workplace.
Whatever their reason for learning the language, there is often one common goal on the bucket list of Polish learners: travel to Poland!
Who isn't enamored with the notion of traveling abroad and experiencing another culture in the context of a new language? Seriously, this is the thing language learning dreams are made of. Unfortunately, many students see travel to Poland as the end all be all of language learning methods. While you won't ever hear me say that traveling to Poland is bad for your Polish, it is important to recognize that visiting a foreign country is not the one-way ticket to fluency many people think it is (especially if you're new to the language).
In this post, we weigh the pros and cons of learning Polish at home and abroad.
Unexpected obstacles to learning Polish in Poland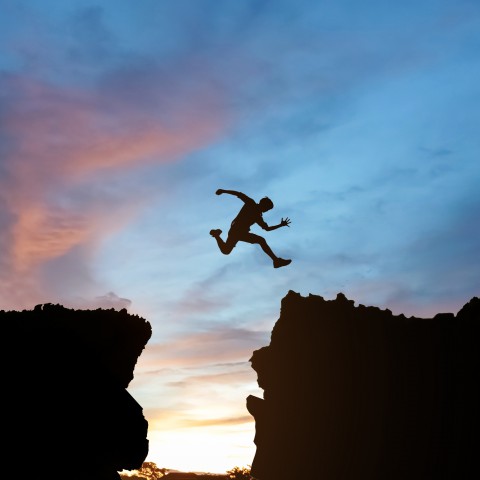 There's a common obstacle native English speakers face while traveling abroad. Many people you meet in Poland (particularly the ones in large cities), will want to speak English to you once they realize you're a foreigner. There are several reasons for this.
The first is out of practicality. As much as you would like to order your meal, bus ticket, or hotel reservation in Polish; the locals in the tourist industry are likely to resort to English. This is because they have a job to do and they don't necessarily want to take the time or exercise the patience to figure out what you're trying to tell them in Polish. English has become a common lingua franca in the tourism industry, and if you're a foreigner prepare to hear a lot of it.
Another reason for all the English speaking is that locals will often jump at the chance to practice their English. Almost all language learners dream of making friends in a foreign language, but once you get abroad the reality is often a bit different. Locals will be just as excited to practice their English as you will be to practice your Polish. If their English is stronger than your Polish then unless they're very conscious and patient, English will likely dominate the conversation.
There's also what I like to call "The expat effect". The longer you stay in Poland, the more you'll realize just how hard it is to speak and practice Polish there. By sheer force of human nature, you will likely find yourself gravitating toward and hanging out with people who speak English very well. Often times the pull of comfort and human connection is stronger than the desire to learn a language. Thus you gradually start spending more and more of your time with strong English speakers and your Polish practice goes down the drain.
It's not all bad abroad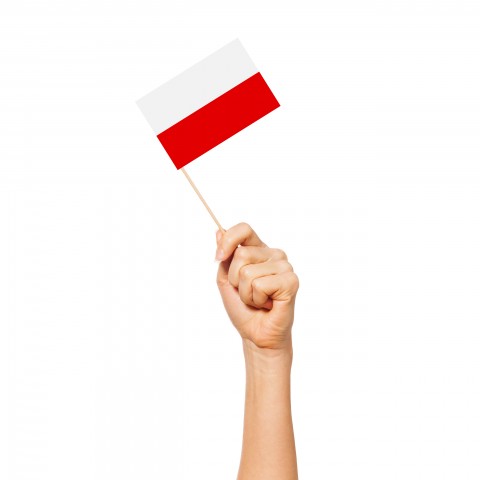 It's not all bad if you're a beginner to the Polish language and you find yourself in Poland. You're liable to hear Polish on the streets wherever you go. While the people around you might not actually be talking to you, all that spoken Polish will allow you to see firsthand how the language is used on a daily basis.
This will help you hear words and phrases in the context of a conversation, which can be a powerful asset to language learning.
Unexpected advantages of learning Polish at home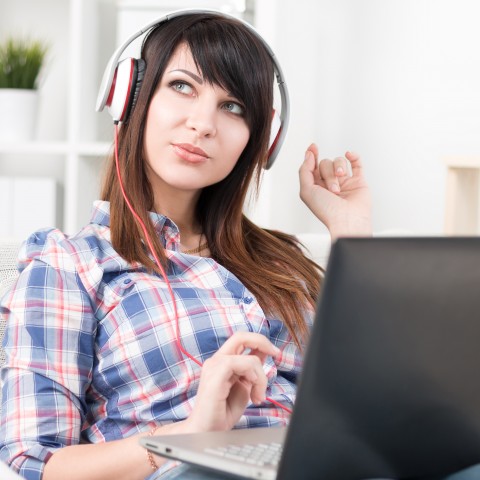 One of my favorite reasons for learning a language at home is that it's a lot easier to keep a regular schedule for your Polish studies. Traveling is an awesome experience, but there's not usually a lot of downtimes. If it's your first time in Warsaw or Krakow, you're going to want to spend most of your time out and about savoring all the sights and experiences you can (and rightly so!). When at home things are more evenly paced and normal. It's this consistency that allows you to practice Polish on a regular basis and constantly push your limits in the language.
If you study at home you also have the opportunity to immerse yourself in the language gradually. Study and experience have shown that immersion is by far the best method of learning a foreign language. However, going from zero to sixty as a beginner is a recipe for frustration. At home, you can tiptoe your way through the language at your own pace. You can start by subscribing to a Polish learning program, then work your way up to Polish media and music!
A plane ticket to Warsaw isn't the only way to practice your Polish with real-life native speakers. If you happen to live in or around a big city, there's a good chance there are some Polish speakers in your area. Try finding a nearby language exchange or meetup group. If there's no native Polish speaker there, you're still liable to find someone else learning the language. Depending on where you live there may even be a local Polish community. Keep an eye out for Polish specialty shops, as they're a great sign that there are native speakers around.
If you can't find Polish speakers locally than take your search to the web. There are a plethora of free online language exchanges you can use to find Polish natives who are looking to improve their English. There's also a plethora of Polish language media too. You need only to hop onto Youtube or use the Polish language version of Google to unlock an entire digital world of spoken Polish.
Conclusion
If you're learning Polish, traveling to Poland would be an awesome experience for sure. Just don't expect a trip to solve all of your language learning difficulties. If learning Polish back at home is tough, doing the same in Poland will be just as hard if not harder.
If you're a beginner studying back at home is one of the best settings for learning a new language. There's a lot of surprising benefits most learners don't even think about. This is good news because it means that anyone can effectively learn Polish!