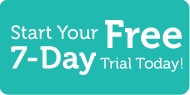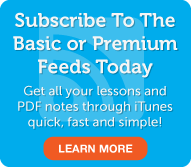 Polish Word of the Day
5 Most Recent Forum Posts
Social Networking
Learn Polish with PolishPod101.com! You've been dreaming of taking a trip to Poland for years. You have postcards of the snow topped Tatras Mountains pasted on your cubicle wall. Your friends and family keep telling you "You've got to go to Poland! It will change your life!" You've tried to learn Polish from friends, but you're just not getting it. Not being able to speak the language makes you nervous and you think you won't fully experience the culture without a firm grasp of the language. If only you could master Polish fluency and do it fast! Sound familiar? Well, with PolishPod101.com you'll be speaking Polish after your very first lesson - guaranteed! There are no messy CD's to organize, no back breaking workbooks to carry around and you won't be tied to your desk in order to master the Polish language! Our lessons aren't just fun and easy to follow, they're portable too! Load up your MP3 player and soak in Polish grammar points, vocabulary and cultural insights from our team of qualified teachers. You'll be so amazed with your progress that you might as well book that ticket to Poland today.
Learning Polish with PolishPod101.com is the most fun and effective way to learn Polish! This introduction to PolishPod101.com will show you how to get started using the site. PolishPod101.com is organized to make it easy for you to find the lessons you need. We'll show you how to setup your Account Profile so that we can tailor your PolishPod101.com experience to fit your needs. Visit us at PolishPod101.com where you will find many more Polish lessons and learning materials! Leave us a message in the comments section while you're there!
In this global economy, it's important to give yourself as many opportunities as possible! And Innovative Language Learning has the key to opening those doors! The more languages you know, the more opportunities you will have - both personally and professionally.
Innovative Language Learning is just weeks away from launching five fun and fascinating new language-learning sites! Learning Polish, Cantonese, Portuguese, Thai or Greek will help you become more marketable in today's competitive society! And before our official launch, we are offering an amazing 50% discount for LIFE to the first 101 people to act (UPDATE: fewer than 15 spots per site left right now!) – our future Founding Fathers! Yes, act now to become one of an exclusive group of subscribers who receive incredible benefits for early support of our new sites! You will NEVER pay full price for a Basic or Premium subscription – EVER! But we must warn you, this is a one-time offer and we're only accepting the first 101 members per site. You must act fast! So if you're ready to live life in the global fast lane, watch doors fly open for you as you join one or all five of the Founding Father's Clubs for GreekPod101, CantoneseClass101, PortuguesePod101, ThaiPod101, or PolishPod101 today.
Go to www.PolishPod101.com/FFC now to join PolishPod101 at a 50% discount for LIFE!
Join the four other new language sites at 50% OFF for life by clicking below:
www.PortuguesePod101com/FFC
www.GreekPod101101.com/FFC
www.ThaiPod101.com/FFC
www.CantoneseClass101.com/FFC
Remember, there's only room for 101 Founding Fathers per site – we opened the door, you just have to walk through!
No, before you ask, we are NOT going to give you the answers to next week's math quiz! Nor are we going to write your thesis for you! And as much as we like you, we are certainly not dissecting anything…eww! But what if you could learn Polish and never go back to school – without sacrificing your commitment to learning Polish? Now I have your attention, huh? Unfortunately, every year around August, millions of children and adults dread this end of -summer ritual: (gasp!) going back to school. For Polish-language students, school is never really out, but with PolishPod101.com, you never have to sit in those cold, boring, white-walled classrooms again!! Master Polish easily outside of a classroom setting; with PolishPod101.com, you can learn Polish wherever and whenever you want! And for a limited time, we're offering a 29% discount on both our basic and premium subscriptions, which give you access to every single lesson we have EVER created as well as all the NEW Polish lessons we release each week! That's hundreds of hours of learning Polish–anywhere anytime—with just a click of a button—and all without EVER having to step inside a boring classroom again! Go to PolishPod101.com anytime before August 20th, choose your subscription type and length, and enter the coupon code BACK2SCHOOL at checkout. Then just sit back, and let Innovative Language help you put an end to boring class work!
You're sitting at your local café having your morning mocha when something catches your eye. It's thin, shiny and you just can't take your eyes off it. It's an iPad – the gadget of the moment! As the man next to you taps and swipes his fingers across the beautiful color screen, you lean over to try and get a better look. You think to yourself, "What could be so important that this guy has the nerve to flaunt his cool new toy in my face?" You start to recognize some Polish vocabulary and lesson notes you swear you've seen before. " Why…that can't be right. Is he studying Polish on his iPad?!" He sure is. And chances are, he's using one of our Innovative Language Learning iPad applications! Along with our 400+ iPhone and iPod Touch apps, we just added a handful of iPad applications to the iTunes App Store! We took what we're best at (creating fun and effective Polish lessons and materials) and married them to the state-of-the-art iPad features. It's like having an entire language learning lab right in your lap! And for a limited time, all Innovative Language iPad apps are 50% OFF! Not good enough of a deal for you? How about we give you our Polish iPad apps for FREE! Tell us how you use your iPad, iPhone or iPod Touch to learn Polish in the comments section of this post by September 17th. We'll pick a handful of winners to test out some of our great apps! Don't just stand there looking jealous at Mr. iPad guy over there. Start commenting to get some apps for yourself!
Let's face it, office life can be pretty boring. Never ending meetings, excel spreadsheets and bottomless cups of bland company coffee. Other than your daily water cooler talk and the occasional office romance gossip, there's just not that much excitement going around. Ever wonder what life's like at a start-up? Sleeping bags in the office, all-nighters fueled by processed junk food and midnight runs to McDonald's. It's all in a day's work here at Innovative Language.
In today's news, we're sharing a few of our secrets with you! Go behind the scenes with us as we show you what we do and who we are! Your typical day at Innovative Language isn't so typical. We're constantly moving, writing, editing and recording so that we can deliver fun lessons that you'll enjoy on your ride home from work. Get to know our team in today's news lesson and find out how you can be featured in part 2 of our Behind the Scenes news!
Free Content

Audio
|
Play
|
Popup
Video Vocab
|
Watch